That's what I heard all evening as I tried to assist my daughter in making the traditional "cupcakes" to share with her classroom for her birthday (which is TOMORROW!).
She measured the ingredients, didn't lick her fingers, counted the liners, and scooped the funfetti cupcake mix into the pan. I did the transfer from the oven to the cooling rack, but everything else was all her!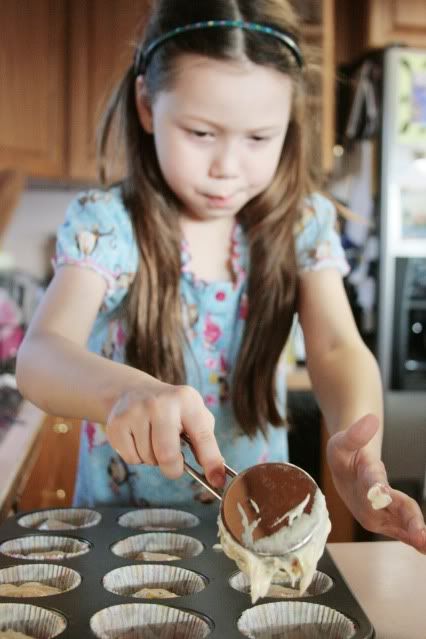 She woke up at 6:45 this morning to frost every cupcake, and sprinkle candies on them. She was very proud of herself, even if she did get some hair in them!
We shared them with her classroom earlier this afternoon, where she wore the customary "Birthday Crown!"
Six years old is just too old for my baby!