I don't know why this didn't post yesterday...but I'm trying again!
Good morning all! Last night the wrestlers held their annual senior banquet. A banquet that recognizes the wrestlers from middle school and high school, focusing on the outgoing seniors from the past school year. I decided to make the all time best beer battered deep fried shiifish! Come on...what's better than that?!
Soo...luckily for you, I'll share my super-top-secret recipe!
THE BEST Beer Battered Deep-Fried Shiifish Recipe EVER...even better than lobster and halibut!
Step One: Gather ingredients
Two shiifish fillets (you can use any more sturdy white meat fish)
One bottle Alaska Amber Beer (or other local Amber beer)
Three cups Bisquick or Jiffy biscuit mix
Step two: Mix the Beer and Biscuit mix, adding water to make a battery consistency!
Step three: Remove the skin from the shiifish. I take a sharp knife, and cut a chunk of the fish at the end down to the skin, then grab the skin and shimmy the knife under the fish wiggling the fish back and forth across the knife. (my husband taught me that!)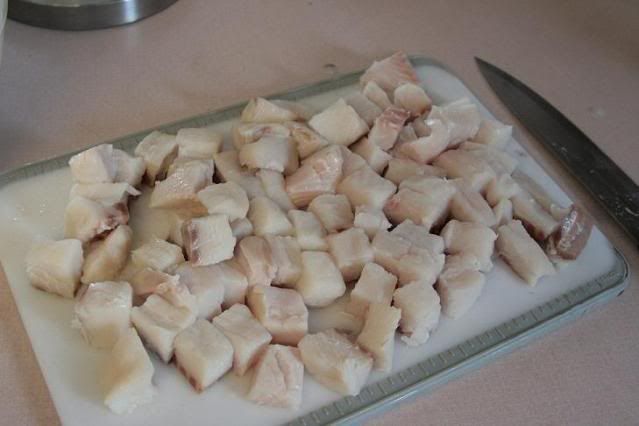 Step four: Cut the fish into bite sized chunks. The smaller the better, that way more people think they get more fish!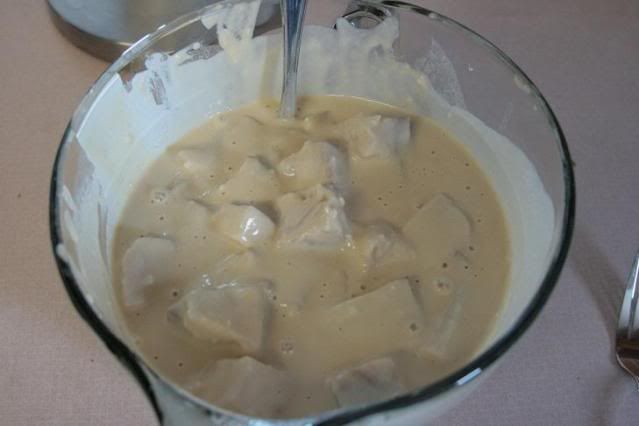 Step five: Mix all the fish chunks into the beer batter. Let it sit while your oil heats up.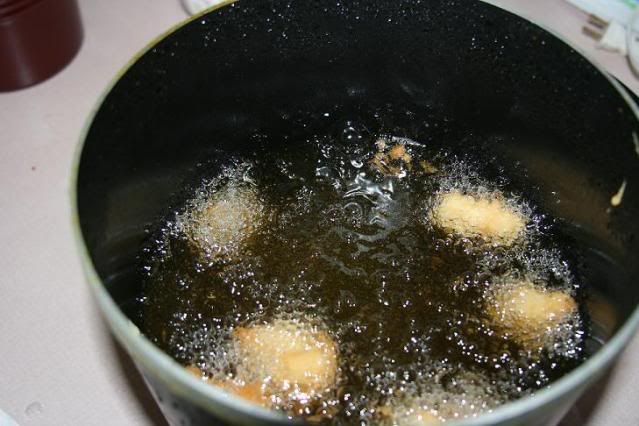 Step six: drop your battered chunks into the oil (we use a Granpappy, a deep fryer we got as a wedding present!) and fry until browned
Step seven: remove to a paper towel lined dish, and enjoy!
We enjoy ours with homemade dill tartar sauce...a recipe we learned from one of our great friends.... MMMMM
There you have it. The best deep fried fish you'll ever have!!!
We brought this dish to the banquet and stood in line for about five minutes, when we arrived to try some of our fish, it was gone. Boo.
Hopefully you'll enjoy it as much as we do!