If you were to walk into the grocery store anytime this summer, this is a snippet of what you'd hear:
"Softball...softball...softball....."
"Ugruk hunting...softball...caribou crossing...softball..."
"Softball...fires...ugruk hunting...softball..."
(Ugruk = Bearded Seal)
Oh, and I almost forgot, "Softball!"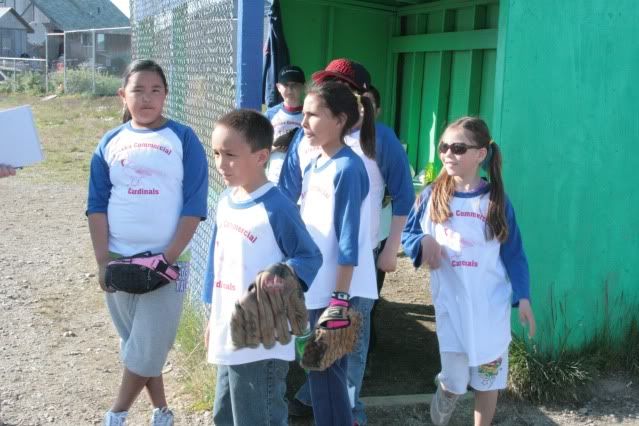 Because our summer is so short, we cram in as many outdoor games as we can. Our fields are gravel piled on top of the old dump site where all the old vehicles went. So, no metal detector would work there.
Everyone plays in our family. Myself, Dean, Jake, Koy, Maddie, Max and Kaisa, my sister, her boyfriend, my niece, etc. Coincidentally, we all play on different teams.
Here's what our "Lukin Family Schedule" looks like for the beginning of July: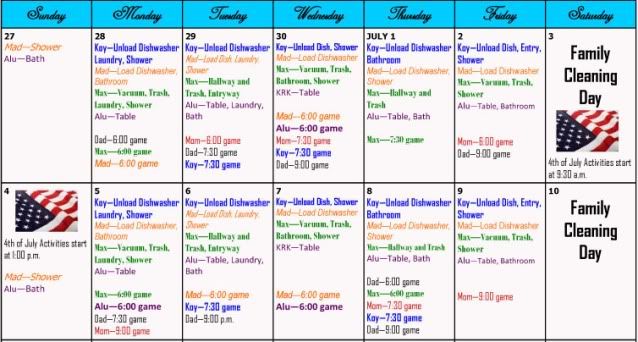 Alu is Kaisa, that's what we call her, short for her Eskimo name. (UH-loo)
(Yes, my kids all do chores. If they didn't do chores, our house would be in shambles. And I would quit my job to stay at home and do them for them. But I have to work. So we all have to do chores at the house!)
Yes, that makes for a LONG day at the field. But, we like to be outdoors and well, we pretty much don't have a lot of rain until August, so we enjoy our 9:00 p.m. games in full sunshine and mosquitoes.
Kaisa plays on the "AC Cardinals." Technically, she's not old enough to play, but our league doesn't turn anyone away. If they think the child is ready to play in the 8-12 yr old bracket, they do. So, my seven year old plays with her cousins and friends and against her brother and sister.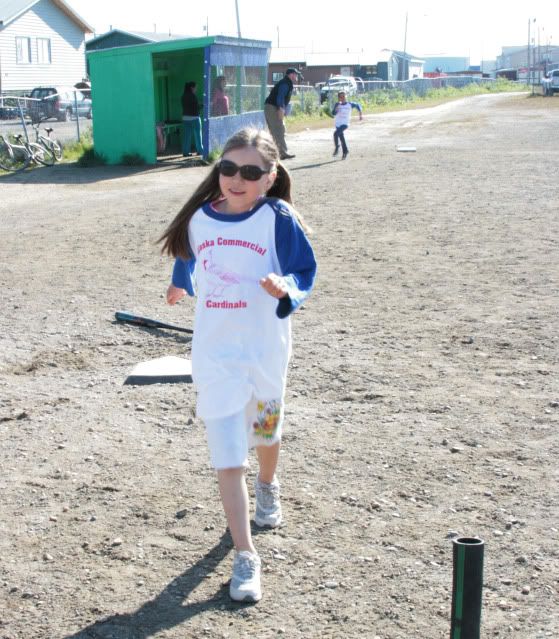 Since her first game on Tuesday, I have since hemmed up her shirt and freezer paper stenciled the kids names on the backs of their jerseys. Johnson, Lukin, Lukin and Kotch. Cause we can't just agree on one.
I like to watch the kids games because they are much more relaxed and fun. The coaches do an amazing job of getting and keeping the kids interested in the game. They don't discourage and even when your child is sitting on the ground in right field, they still just laugh it off and say, "Kaisa, be ready!"
If anyone's looking for us, we'll be at the field!