In the form of a UPS man. Clad in only the dirty jacket he wears on a daily basis, he has left me a treasure trove of greatness.
Oh UPS Man, how I love you. I love coming home to find a cardboard box lying in my kunnychuck (arctic entry) screaming my name. Waiting, wanting to be touched, fondled even. Boy was I glad no one at my house was drunk when you arrived.
Oh the box, yearning for me to rip the outer tape away to reveal what's really inside. Two beautiful bottles of the greatest drink on earth. Wine.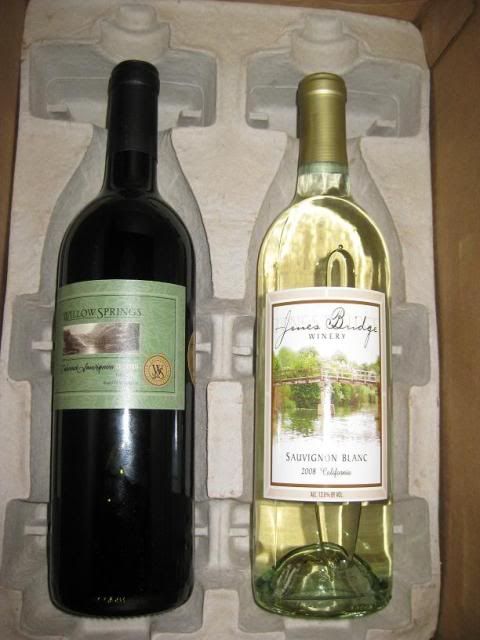 Ah, UPS man, you're gettin a Christmas Card this year!
Yeah, so for those of you who aren't familiar with the fact that we have to WAIT for wine, I'll tell you, the last day of school is a PERFECT day to get two bottles. PERFECT. Sometimes things just work out. Its a sign. My UPS man just puts it in my kunnychuck and when I get home, I have a nice surprise. Maybe I'll bake him cookies later. After I drink a bottle.
Other people who are glad its the last day of school include her. She was plum tuckered out after that day. She walked around the office earlier and asked all the women what their "careers" were. You can see them here. My favorite. "Red - Vice President United States of Administration."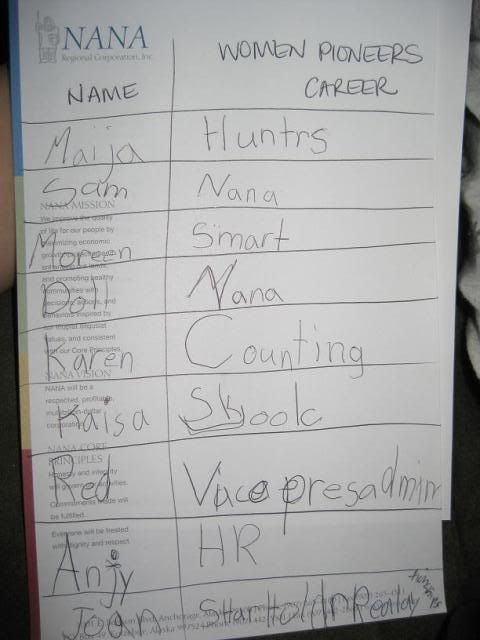 Let me interpret for those of you who don't speak 6 year old:
Maija - Huntr (Hunter Newsletter)
Sam - NANA/Recepshinest (Receptionist)
Moreen - smart/Ex. OFFmangr (Executive Office Manager)
Doll - NANA (NANA)
Karen - Counting (Accounts Payable)
Kaisa - Skoolc (School, she said she knew there was a "C" in school)
Red - Vice PresAdminUSA (VP-Administration)
Anjy - HR (HR Rep.)
Joan - SharholdrRelayshinshipts (Shareholder Relations Manager)
Ah, I love the writing of a six year old!