Oh yeah, we Eskimo's LOOOOVE us some Bingo. Our family is no exception. Frequent "family nights" we hear the pleading to play Eskimo Bingo ten times in a row.
That's TEN batches of prizes... TEN songs, and about an hour of giggles, and screaming, and kiviting (pouting because of losing).
We also LOVE to play it during Birthday Parties. Especially birthday parties where we have some extra game prizes. Max and Maddie's birthday party was NO exception.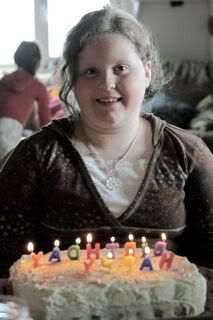 They wanted to play...and PLAY we did! Even the adults get in on the action!
See that five bucks? That was the big prize during this round. The "Thank you very much" boy won it. He was SO HAPPY!
Until next Birthday Party, or Family night. Good Luck!