Have I told you all that I LOVE Christmastime?!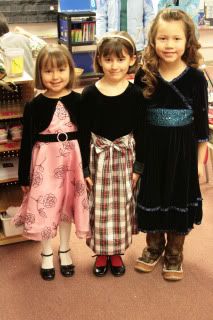 I told you she was tall...
Aside from decorating thousands of cookies (which my mother so gently reminded me last night that I still have to make HER sugar cookies before Christmas...which means I'll be baking probably another 500 or so this weekend) for everyone else but yourself and the cold-to-the-bone temperatures up north, I just really like the whole FEELING of Christmas, you know?!
I bet once in my life, I felt sorry for myself and didn't like Christmas, with all its shoppertunistic glory, but those days are long gone and NOW, I love it. And right now is all that matters right?
Koy snapped up some photos of me sewing last night...
It just SEEMS brighter. It seems nicer and people seem happier. Maybe its just me and my glass-half-full approach for now, but I like it this way.
Maybe its cause I learned that not everything has to be perfect, and not everyone has to have a handstitched hat for Christmas (well, except for MY family), and not every cookie has to be "Martha Stewart" material. Maybe its cause I remember being young and having next to nothing, except a lot of fun. Physically, we had nothing...I have many a photo of myself "playing" with my cool paper bag. (to the paper bag's defense, you can build a LOT of things with one!) But spiritually, we had everything. I had my sister, both my parents, usually, and an entire town full of relatives who just adored me. I could go run to my cousin's house and play without my parents worrying about me, and I could walk to the AC for some 5 cent bubblegum.
Clara really wanted me to share a photo of her hair all done up!
Maybe its because I'm done with the park service cookies and could just PLAY with my kids. I know that while I was baking the girls cookies last night, it was FUN. They patiently waited with their curlers in their hair for them to cool so they could douse each sugar cookie with the "good frosting." (We have GOOD frosting and PRETTY frosting, I like the GOOD frosting!) Watching the excitement and concentration on them was awesome. And, even though I could be biased, they are GREAT decorators! Like mother, like daughter!
I see many-a-cookie coming from my daughter in her life!
Maybe its because I'm alive. As you know, I faced a serious disease a while back. Today, I am still recovering, and am doing quite well, sewing, baking, etc. But still face some hardships. I still can't walk or ski or run more than about fifteen minutes and I'm frequently up until two or three in the morning, because of the drugs I'm taking. I still have Flare Ups of blisters on my hands and foot, and they don't really know when, or if they'll stop. Today, I am taking my last steroid pills, and going to get an injection of a long lasting steroid to hopefully remove them. I'll follow up again in a week. Going through something like that makes one really evaluate what they're doing in life. I like to ask myself the question now..."Is this going to make a difference ten years from now?"
...and about an hour after I started sewing, this is what I came up with, its for my nephew Coltrane when he comes TOMORROW! CAN'T WAIT!
Its a good thing he's only 6 and doesn't read this blog, otherwise he'd know what Auntie Maija made him!
I don't know...is it?
All I know for sure is that I love my life. I love my husband, I love my children, I love my family. I'm happy to be alive and hopefully I can make a difference in someones life!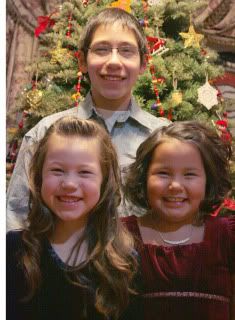 Koy, Kaisa and Clara
Merry Christmas!