Normally I wouldn't be encouraging random people to have babies. But today is Friday and, heck, there's nothing better to do in the darkness than practice having babies right!?
Anyway, totally random thoughts. Yesterday someone emailed me and let me know that they named their granddaughter after me.
I know, a grandma naming the granddaughter?! Its normal. :) I swear. OK, OK, its normal when the grandparents give children Eskimo Names. So, she named her granddaughter Katak, and specifically after ME.
Her reasons...because she wants her granddaughter to be strong, positive, creative, smart...and she WENT ON AND ON... I was floored. I even cried...just a little!
So, with the full intention of making fifteen Eskimo Atikluk Aprons last night, I made a pair of mukluks instead.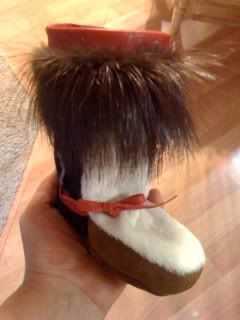 Cause when you name your baby AFTER ME...I will forever sew for you. And probably buy you gifts. And if you live in Kotzebue, I'll probably be available to babysit ANYTIME YOU WANT!
On another random note. My kids, husband and friends and I have fully enjoyed the last THREE meals of this concoction.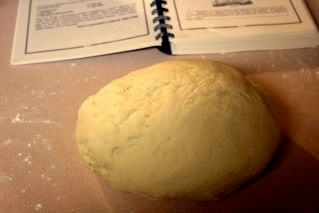 Lunch, Lunch and Dinner. The recipe is SUPER easy (email me, I'll scan it and send it off) and only takes about a half hour or so to make.
You can fill it with any sort of goodness you desire. I think I'll try to add a little more sugar and cinnamon to the dough and put some apples and cranberries in one for a dessert.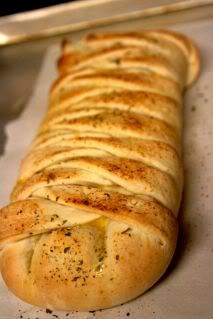 Last night, we had a salad, and a pepperoni pizza filled one, and a ham, cheese and broccoli filled one.
Hello Carbs. Goodbye skinny jeans!
:)