Sorry, I couldn't help myself. I didn't mean to curse.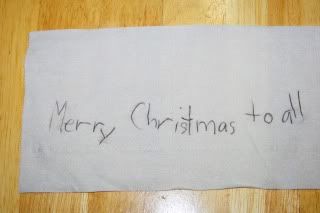 Last night I had made a pact with myself that I wouldn't do ANYTHING. I was going to sit and watch, "All about Steve" with my family and eat Reindeer Chow.
Well, that didn't exactly happen.
After the storm, our weather was beautiful. Almost 20 degrees above with a 30 MPH wind. We don't care about the wind when its twenty above! Today is even more beautiful with NO wind (so far).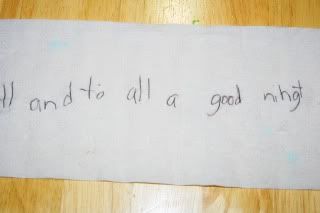 Once I got home, I had to wrap a few gifts before anyone else got home (I wrapped them in envelopes!) and get them under the tree. My cousin called and wanted me to take photo's of her family and my husband called and reminded me that I needed to get the tables we borrowed back to the Senior Center. And THEN, I remembered that we had to input the Tupperware order because the consultant had come in after the storm.
Sneak preview!
So, really, my day began at five pm and didn't end until ten when I got home and said, "LETS WATCH A MOVIE!"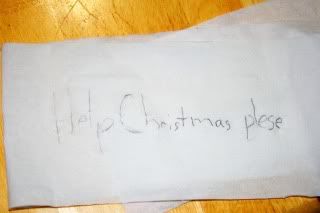 But, throughout this hectic night, I did find this simple sweet, hilarious, message from Kaisa on toilet paper. "Merry Christmas to ALL and to ALL A good nihgt!"
Oh, and one that said, "HELP Christmas plese!" I'll have to ask her about that!
Never a dull moment round here.