Well, well, well. Today is Friday and I am kidless, sorta. My children have all left the nest.
Not really, but none of our kids are with us, in town, or even less than 500 miles away. Continuing on with my summertime nostalgia, I remember when I was a kid, I too, was shipped off for Summer Vacation. I loved Chickaloon, I loved Sisualik. I was always that half-breed that hung around people and asked a lot of questions.
Why do porcupines follow me?
Why can't I go in the fast water?
Why do we have to carry a gun to go fishing?
Why am I allergic to bumblebees?
Where's my momma?
Now, my children are all gone too. Koy is in Chickaloon, "doing manual labor" on the cabin. A feat I accomplished as well when the New Cabin was being built. Actually, I was like three, so I probably was allowed to play with the leftover wood and my #1 job was to stay out of the way.
I am so thankful that my son has the chance to be there with his grandparents as well and build their cabin. I'm also thankful that my son's 12 and will remember this better than I remember what I did.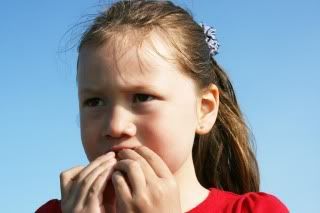 Kaisa is in Anchorage spending time with her family as well. I've spoken to some people who've said she's doing great, and I don't doubt it. She loves visiting them. I just wish that kid would call me. I'm sure I'm more worried about her than she is me, but its a mother's instinct you know. She's only six and its been six days since I've heard from her! This trip is a precursor to her "BIG" trip in September when she leaves for ten days to Vegas with her grandparents! She still says "Hawaii" but Las Vegas, here she comes!
Maddisen and Max are gone for the summer to get ready for school, and do Palmer-ish things for the rest of their vacation. They come to us for about seven weeks in the summer and alternate holidays. I always think its better when they're here...it seems a the void is back when they leave, and I know my husband is not whole until they come back as well. But, thus is life, I guess. Sis has called every day, like she promised her dad she would, and that has made his transition much better. They're talking about coming back to berry pick and hunt caribou, we hope they do.
So...that leaves my husband and I. Well, and the two boys we're watching. Clara Dawn comes over every day at five PM, for her "job" to help me watch two toddler-sized-full-of-energy boys while I make dinner, clean up after them and just relax. She is earning herself $10 a night, payable in one lump sum, according to her. She and her mom are going to Hawaii in October, and she wants some spending money. For a seven year old, that's pretty ambitious!
I hate to admit it, but I feel completely lost without kids in the house. I think I may be co-dependent on children. I am positive that when my kids fly out of the nest, I'll just have more...or adopt more, or something. Maybe my kids will have had kids and I can steal those babies.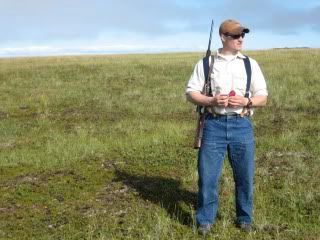 I mean, I'm only 32. I still have time, right?!
OK. So the whole point of this post was that a well respected elder has passed away in our town.
She was the sunshine after a week of rain,

The rare beautiful purple Gentian flower in a bed of stinkweed,

The song voice we listened to in a world full of ravens,

and That one special person we all grew up with and called Aana.

She gave me the nickname, Halfbreed. She loved the unloveable, and the undeserving. She loved everyone else too. But when you FELT unlovable, she made you feel new. She loved life, and showed it every single night on the VHF when she said Goodnight to every child in Sisualik, Nuvuguraq, Salluq, Anigaaq, and Katyauraq.
(Kathy, I took your beautiful photo, and THANK YOU for sharing your wonderful Aana with all of us!)
Every morning and every night, I paitently waited my turn to talk on the CB to Aana Carrie. Somedays, she'd say, "We're having hotcakes, go eat!" And my cousin Grover and I would STEAL gas, siphoning it from the gas cans and drive over! Steal, seriously!
I am at peace with her passing, because I know she is no longer tired, and was ready to Go Home to her Father in Heaven. I will cherish the memories and make sure to spend more time with my Aana. My namesake and best friend who taught me to sew, to make akutaq, and to just be me, Inupiaq.
So, from your Halfbreed in Sisualik at Doc and Katak's...
"Goodnight, Aana Carrie, from Halfbreed at 2-7-2-2 Sisualik."
And, please say hello to my tatta Doc for me, I hope you two are enjoying your own special Sisualik in Heaven.