So, I've found a new thing.
My husband is not so sure...globuly mounds of eyeball gook floating in a cup...not his thing.
Reminds me of that one camp song:
Great big Globs of greasy grimy gopher guts,
Mutilated Monkey feet, chopped up baby parakeet,
French Fried Eyeballs swimming in a bowl of blood,
and Meeee, without my straw...aw shucks!
My new thing is called "Bubble Tea" a slightly odd concoction of slimy Tapioca Pearls floating in a cup of milk and iced tea, sucked down with a chubby straw.
One of my friends asked me if we were going to sell it at the soon-to-be-opened Coffee Shop, and I had no idea what it was. So...like all good things, I Googled it!
Ten easy steps on how to make Bubble Tea....
Step One:
Order expensive Large Pearl Tapioca from internet cause you live above the Arctic Circle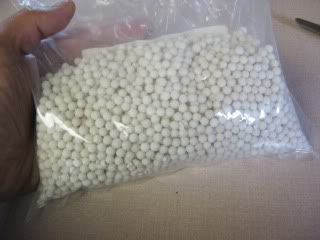 Step Two:
Boil it for 25 minutes, then let sit for 25 minutes, then drain and rinse the gooey stuff off.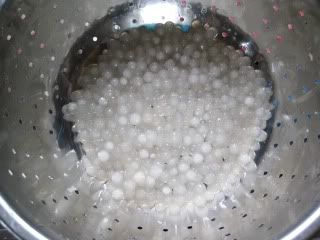 Step Three:
Play with said balls cause they're cool...texture similar to frogs eyeballs, or fish eggs!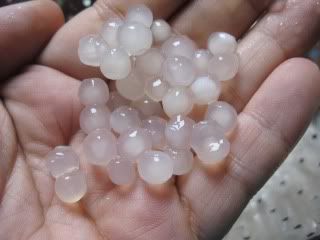 Step Four:
Put a few spoonfulls of "Bubbles" into the bottom of your glass.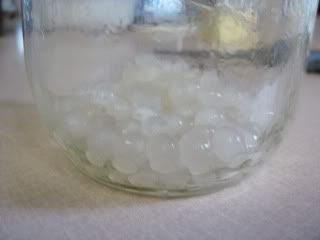 Step Five:
Steep some Black tea. Add about 1tsp. sugar per serving.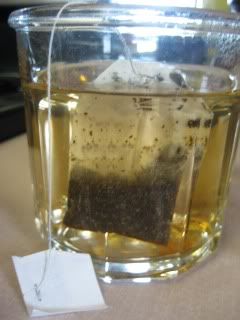 Step Six:
Cool the tea off with some ice!
Step Seven:
Slowly add milk with one hand while trying to take a flash-free photo with the other.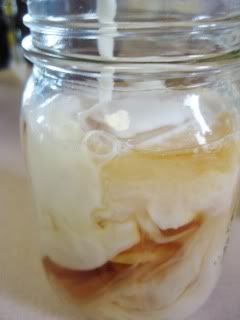 Step Eight:
Shake em up Johnny!
Step Nine:
Enjoy with...
Step Ten:
...some Homemade-from-scratch-saw-it-on-Food-Network-easy Carrot Cake.
Its all Mm, MMm, Good! And according to Food Network's Ina Garten..."This is also a good way to get your kids to eat their vegetables, cause who doesn't like carrot cake?!"
I mean, the 2 cups of sugar in the cake batter and the 3 cups of powdered sugar in the frosting wouldn't overshadow the Carrots!
That's what I tell myself anyway! Its GOOD FOR YOU!