I am too lazy to write anything today. So, I'll just share some photos of the "four best girls EVER!" According to my daughter!
(Everyone is the best girls ever, according to her!)
Karissa - age 5, Clara - age 9, Elizabeth - age 8, and Kaisa - age 7.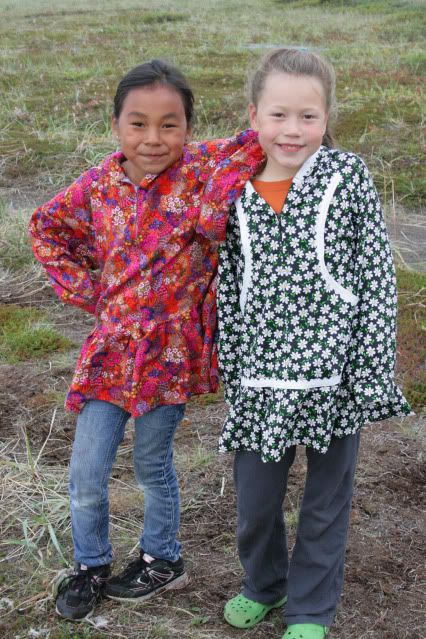 Camp girls at heart!
(And FYI to all you non-natives! The girls are all wearing Atikluks (UT-ick-looks) which is a form of Eskimo women's summer clothing. All of us wear them, but ESPECIALLY at camp. And yes, I do make them on the sewing machine! )