Fall time is filled with lazy Indian Summer days. This weekend, the temperature hovered around 65 degrees. At times on my deck, my grill was upset because it registered 80 and I hadn't put any hamburgers or shishkabobs on it yet. I think it was feeling left out.
The yellow willow leaves didn't know whether to try to turn green again, or fall onto the ground worshiping the weather. I chose to worship by sitting at home all day.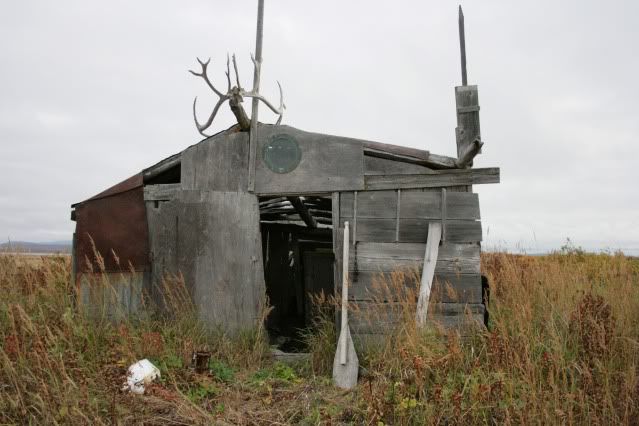 I was feeling sort of snotty, because Dean and Koy had left Kaisa and I all weekend long to go hunting (in a loose sense of the word) with friends up the other river. We were left behind. Very cheap indeed. But all that gas money and grocery money was spent in vain, because they didn't catch anything but some bug bites and scenery.
Me on the other hand... I got a caribou sitting on the couch. :) Cause I'm sort of sneaky like that.
Actually, our friends who borrowed our boat called and said that he caught seven and wanted to know if I wanted one. Of course I said YES, and rushed right over.
Total spent by me? $10 on an 8' X 10' tarp to put it on.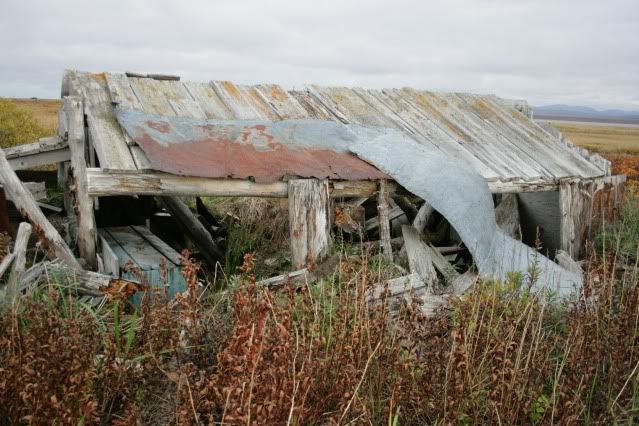 Not only that, my aana called, and my uncle called and said that the caribou were behind camp. My aana calls me every day from camp. Yesterday she said, "I just wanna call to talk to you all the time. Too bad you're not here with me. Adii ah?!"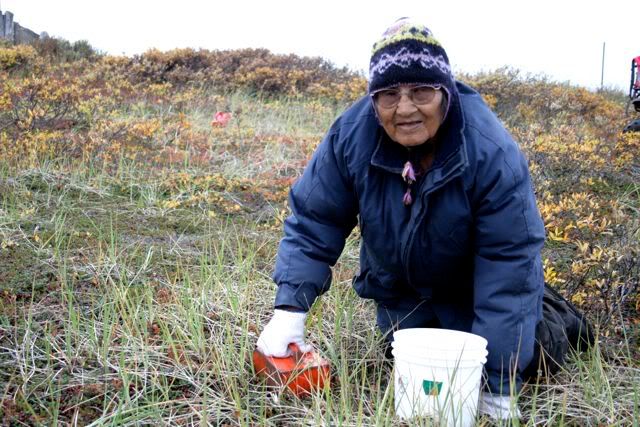 ADII. (uh-dee, its an Eskimo complaint word)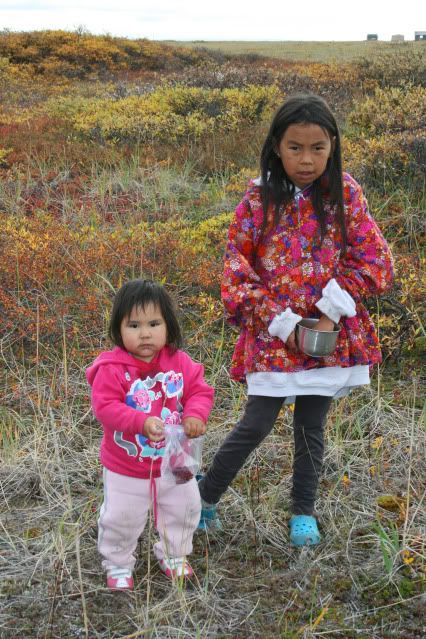 So, Dean and Koy are headed out Monday morning (today) to say the week at camp and hopefully bag a few 'Bou for our freezer and yours. (Well, not really YOURS, but if you're my family, then yes, yours!)
If we didn't have Board meetings all week, then I'd be out there too. Sigh... stupid work is always getting in the way of living the simple life.