You know all that white king I caught down in KTN? Well, let me just tell you.
It tastes SO GOOD!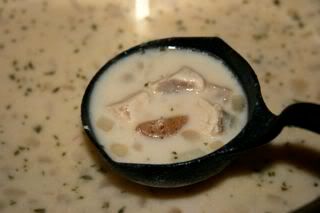 Aside from canned King, Smoked King, and King spread...it is great in some King Chowder. Instead of shiifish chowder, we used white king. I used, SERIOUSLY, less than one tablespoon of butter to cook off the onions and garlic, and it was so smooth!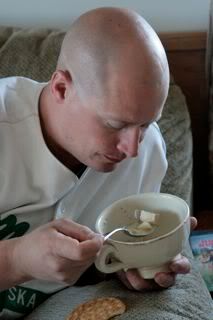 The King's omega-3 fats were so good. I can't even tell you.
And with my new gadget I found at a garage sale (bread maker, hello!) the garlic-potato bread that went along with it was freakin awesome too.
I don't mean to toot my own horn, but MAN, I'm good! Its a good thing my family LOVES fish!