Cart full of Picnic Groceries from your only grocery store: $49.89
Ten Gallons of Gasoline and a quart of oil for your boat: $85.45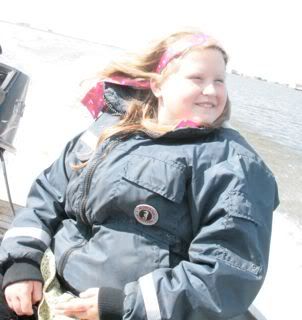 Three float coats for the kids in the boat: $150.00
Time it takes to get two kids, two almost-adults, and two dogs and two adults ready: 2 hours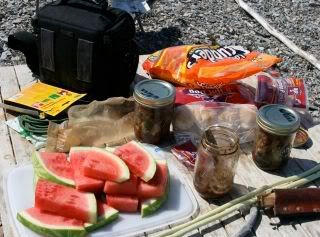 A VERY happy Father's Day picnic out on Lockhard Point with your family: Priceless...
For us "northerners" a picnic is an all day ordeal. You have to get food, gas and life jackets. We use the float coats, because its freakin cold in our water, and a regular life jacket is just a vest. We want the entire coat to help keep warm in case the boat sinks for some reason.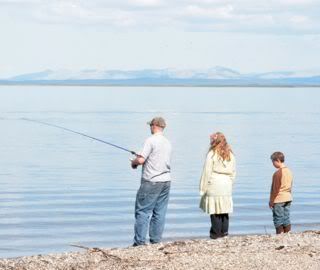 We had asked Dean what he wanted for Father's Day, and he simply said, "nice weather, and a boat ride." So, he got the Moshi Alarm clock, an Orvis oilskin hunting hat and a picnic!
Stacey
Kaisa is in Anchorage spending Father's Day with her father, and Koy had to get ready for his weeklong camping trip that the local tribe puts on. The 12-16 year olds go for a week, coincidentally at OUR camp in Sisualik, and learn stuff we learned as kids! My cousin Stacey is running it this year.
Koy finally looked, so I could take a photo.
So, the Lukin kids spent Father's day with their dad all to themselves!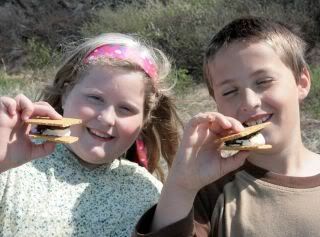 Aside from forgetting the ketchup and utensils, we had an awesome trip. The weather was perfect, and no sooner had Dean commented that we needed a bit more wind to blow the THOUSANDS of mosquitoes away, the breeze picked up enough to blow them away from us!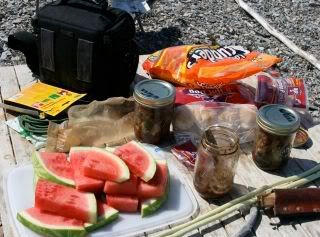 I, being the cool and resourceful person I am, fashioned a spoon out of some driftwood and we ate some jarred BBQ caribou, hot dogs, and of course, s'mores.
Right now, Dean is snoozing on the couch after a long day outside. The kids are playing Wii and taking turns in the shower, because when you live here, you use 100% deet mosquito dope. And, according to my mom, we must wash it off every day!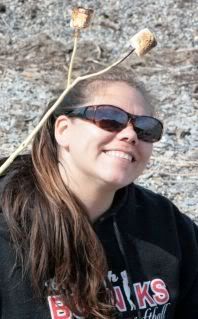 See, even I was there!
The high school basketball team also had a game today, which I reffed, where they played the And 1 All Stars from somewhere out of state. It was a show of speed, and dunks, both of which people here are unaccustomed to, so they were happy to pay ten bucks to get in. Of course, when I turned my camera on, it had died out at the picnic, so no photo's of the ballers!
Max says, "Maija, take a picture of my hair, and put it on your blog, and say, 'Max after the boatride'!"
So..."MAX AFTER THE BOATRIDE!"
Happy Father's day to everyone, especially my father and husband. Both of whom I sometimes hate to love, but fully understand the reasoning behind whatever you did to piss me off! Thanks guys for being cool, and outdoorsey...and thanks for making me that way too!