OK. I live in Alaska. There's snow in Alaska. Duh. I get it. We have snow.
OK we can be done with snow now thank you. We have enough. You can take it ALL to the ski slopes and dessert!
Front door. Living room window (part of it).
We have been ravaged by storm after storm. This morning my kids, husband and I went to school driving about 6 MPH because even with ZERO visibility, they still had school. Only they didn't.
Even after I called to confirm, they canceled school. So now my kids are stuck at my office waiting the storm out. Again.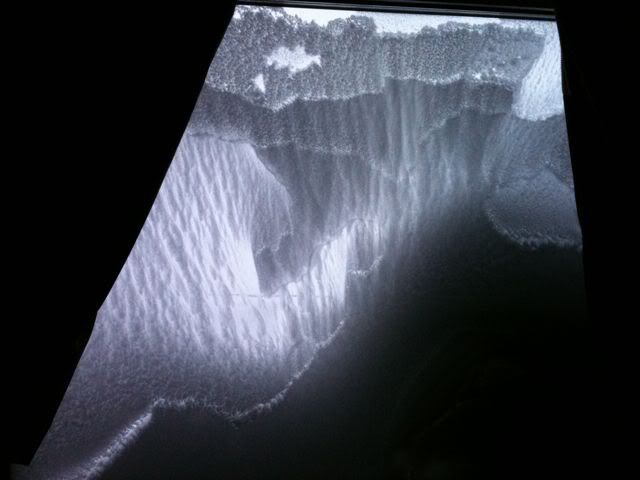 *This is my SECOND story window. Covered in snow...because the drift goes that high. And my house is on stilts.
Mother Nature must really have the Flu.
Here is the extended forcast for the past of days through the next few days:
URGENT - WINTER WEATHER MESSAGE
NATIONAL WEATHER SERVICE FAIRBANKS AK
435 AM AKST WED FEB 23 2011

AKZ209-240000-
/X.CON.PAFG.WS.W.0024.000000T0000Z-110224T0600Z/
BALDWIN PENINSULA AND SELAWIK VALLEY-
INCLUDING...KOTZEBUE...SELAWIK...NOORVIK
435 AM AKST WED FEB 23 2011

...WINTER STORM WARNING REMAINS IN EFFECT UNTIL 9 PM AKST THIS
EVENING...

A WINTER STORM WARNING REMAINS IN EFFECT UNTIL 9 PM AKST THIS
EVENING.

SOUTHEAST WINDS 30 TO 45 MPH WITH GUSTS TO 55 MPH AND NEW FALLING
SNOW WILL PRODUCE VERY LOW VISIBILITIES.

ADDITIONALLY...SNOW ACCUMULATIONS OF 6 TO 12 INCHES ARE EXPECTED
THROUGH EARLY THURSDAY. IT IS POSSIBLE THAT THE SNOW COULD MIX
WITH RAIN AT TIMES LATER TODAY AND TONIGHT.

PRECAUTIONARY/PREPAREDNESS ACTIONS...

A WINTER STORM WARNING MEANS SIGNIFICANT WINTER WEATHER HAZARDS
ARE EXPECTED.  THIS WILL MAKE TRAVEL AND OUTDOOR ACTIVITY VERY
HAZARDOUS.

The car is not quite at ground level... It's still up a couple of feet. (2.5 story house in the background...on stilts)
My husband is tired of shoveling. I'm tired of walking down a snow path out my front door. My kids are playing on the roof, because well, the snow is so high you just walk right up past the roof and play!
Regulation height basketball rim, bent due to heavy snow...
The ONLY good thing about snow days is that I can sew. And I've been doing just that. Sewing up a storm.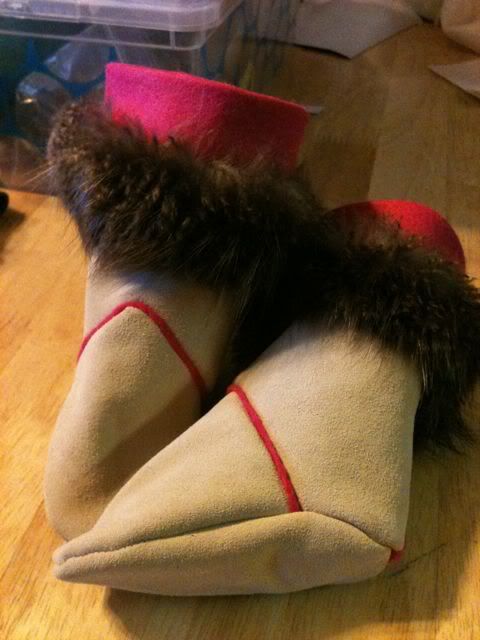 Girly mukluks for a newborn.
Scrap quilt for a baby shower.
6-12 mo. size mukluks for my Niece.
Lunchbox for Kaisa.
Purse for ME!