Oops, I forgot yesterday. Oh well.
Photo of you and the person you do the most messed up things with.
If you know me, you know I don't really do very many "messed up" things. But I will say that one time in my life, I went with four of my friends to Vegas.
And it was fun.
Very fun. Enough fun to last me an ENTIRE lifetime of not doing anything "messed up" anymore!
I'd tell you all about it.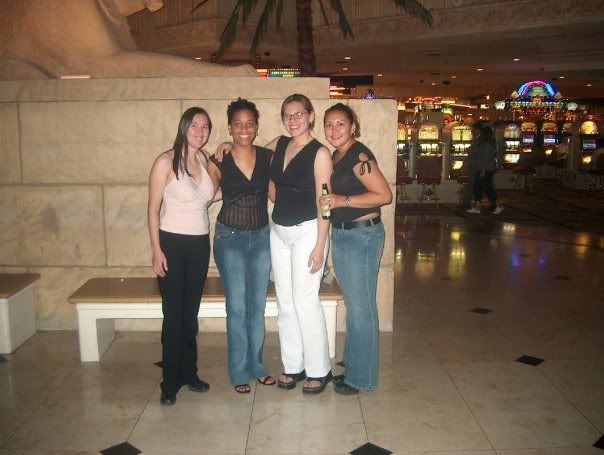 P.S. Yep, that's me third from the left. All emaciated. Ugh.
But what happens in Vegas, Stays in Vegas!