I have pondered over this question continuously over time
trying to come up with the right answer. Given the chance my short answer would be that I'd trade places with my husband to see how it feels to pee standing up. And you know, other things.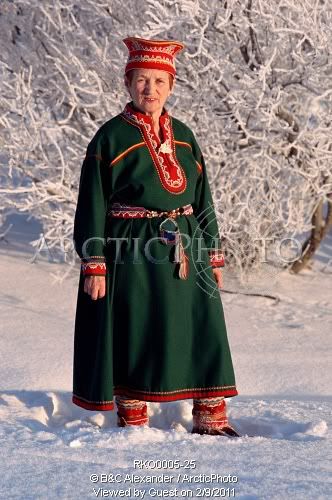 But once I rack my brain thinking about what I'd REALLY like to learn in one day, being in someone else's shoes, I finally decided I'd like to trade places with a Saami woman, who knows how to sew.
One that mirrors my life would be grand. A young woman, who is trying to fit into the world of cell phones and Kuerig coffee machines, but who has a traditional past that allowed her to appreciate everything in its fast paced tendencies.
I want to trade places with someone just like me, but on the other side of the world. I'd try to learn as much as I could to take back to my "real" life of living above the Arctic Circle in Alaska.
I want to make myself a parky like hers and I need someone to teach me.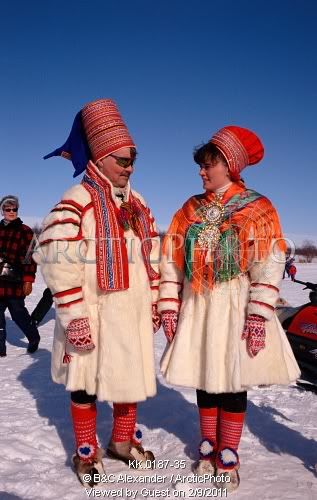 Preferably someone who speaks English. :)
*If you want to see wonderful photos of Arctic Life, please visit
Arctic Photo
and take a look.