When you grow up Eskimo, one of the things you know how to do is fix hair. I'm serious. I could french braid when I was like nine. Not like
Michele
here, she had to learn from You tube.
I mean, what else are we going to do in the middle of winter?
So, it came as no surprise that my 8 year old niece Clara said she knew how to french braid. Well, Yippee for me, I can pawn off my hair fixing to her!
And that I did.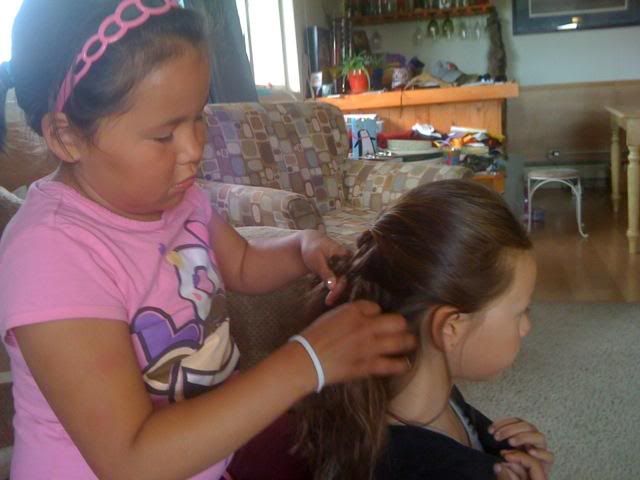 Now, if only my seven year old could just french braid her OWN hair, we wouldn't have these horrible hair scream-fests in the morning! Now instead of threatening to "cut it ALL OFF!" I can just tell Clara to do it!
Sigh...oh the possibilities!