Last Friday I fell down the stairs. I was carrying a box and must have missed the last step or something. Cause I didn't hit it that's for sure. Anyway, I had to have it checked out and "rest, ice, and ibuprofen" was the prescription given.
Ice? Check. Plenty of Ice in my freezer packed up in a ziplock bag.
Ibuprofen? Check. Lots of that left over from everything. They prescribe it like candy here. Hangnail? Ibuprofen. Cough? Ibuprofen.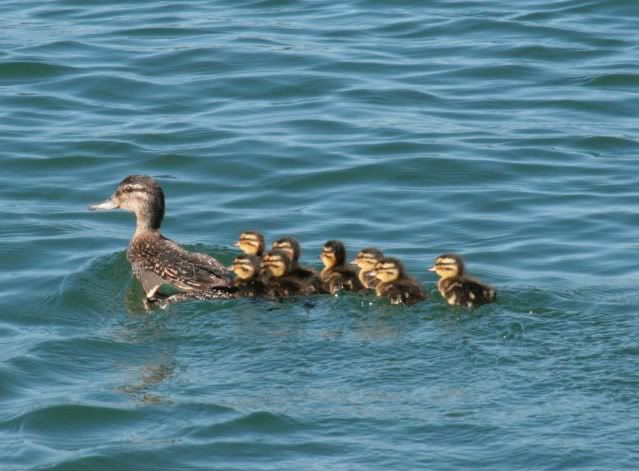 Here's my prescription for a wounded knee (ego): A boat trip to Hugo Sand Bar up the Noatak River.
Judging by the amount of hurting I felt, it was just what the (Eskimo) doctor ordered!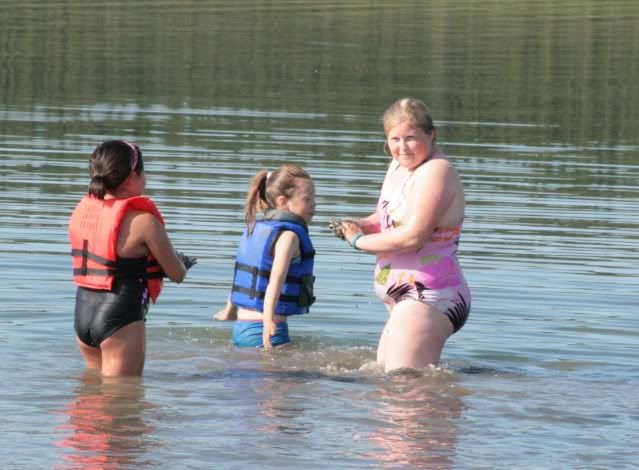 We drove out there with the kids plus two on Friday evening. Dean had just finished making our boat into a steering-wheel driven boat, rather than a trolling boat, and he was LOVING IT! Thanks to our good friend Raymond, he was in it to win it!
After hitting the mouth of the river, there was a considerable change in weather. The hot sun beat down on us and eventually Dean took off his shirt to drive! (ooOOoo!) Our temperature reading was at about 95 degrees when we got up there.
Yes, I totally think he's so sexy in his suspenders. :)
The kids, being as (im)patient as they could be, stripped down in the boat and jumped in right off the side.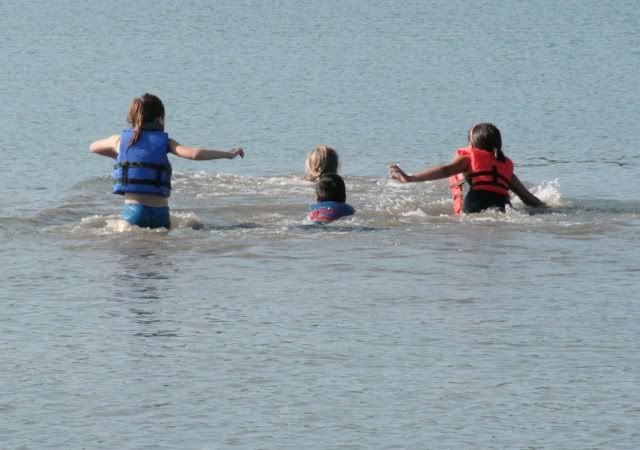 It was then that both of us realized that neither of us brought short pants, or t-shirts! Suspenders held up Dean's rigging pants, soaked to the thigh, and luckily I had an atikluk on, and could just take that off and roll my pants up as high as they would go. We briefly considered just sitting in our underwear until thoughts of the kids laughing at us cleared our minds. (Reminder for next trip, always carry a set of swimming stuff in the boat!) (Oh, and extra towels!)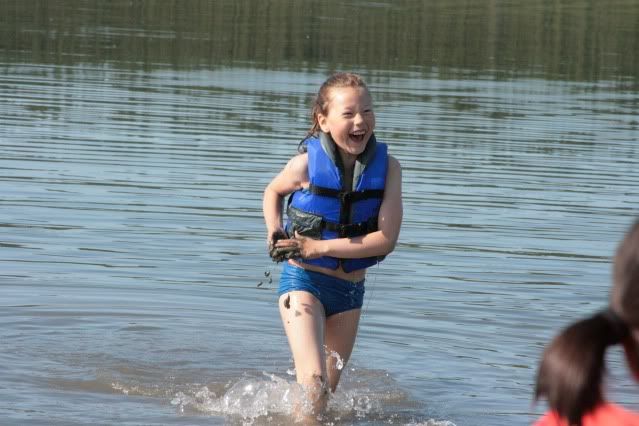 But, aside from the mega horseflies, there were NO bugs, yes, NO MOSQUITOES the size of Texas trying to suck up our blood. Although if there were fat sucking mosquitoes, I'd sit through the three day pain and itching for them to suck out some fat!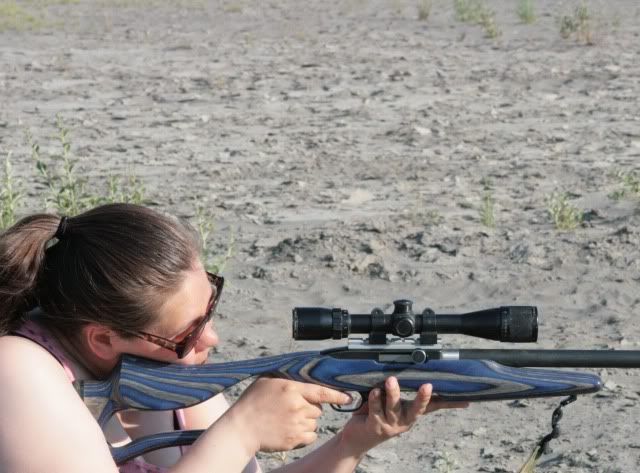 They ate their s'mores, hot dogs and watermelon, and gave themselves nice mud baths.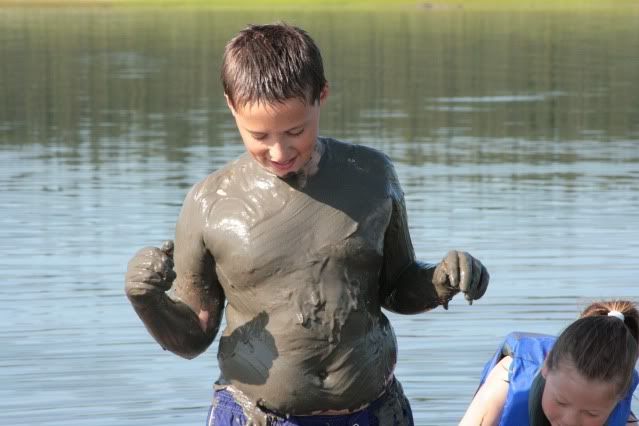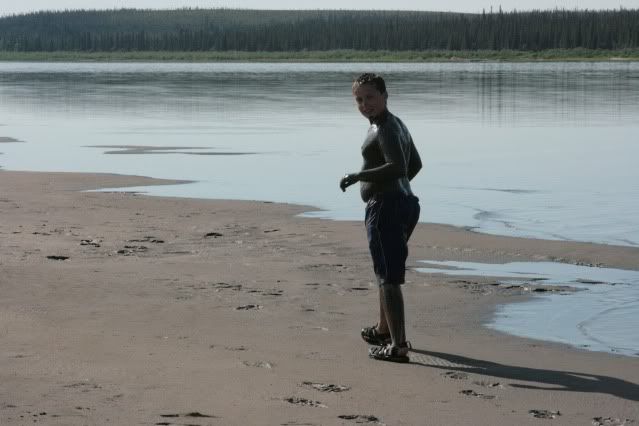 Ran in and out of the water away from the horseflies, and each other. Played Marco Polo the Arctic Way, and simply had a great time. Dean paced out a great runway for Stubbs to land on, so we may be going up to actually camp soon!
The kids had a blast out there, begging to stay. (Reminder for next trip, always bring camping gear!) But, alas, we had to return to the land of the cold, wind and fog. Judging by the sleepy kids on the way back to Kotzebue, they used up all their energy out there. We can't wait to get back!