*WARNING: There are LOTS and LOTS of photos in this post. :)
My great-grandfather Yiyuk Harris.
If you've ever read any of my blogs, you know that I claim to have several (like 70) first cousins on my mom's side. That pretty much means that my grandparents had lots of kids, who had lots of kids! And we all know each other and talk almost every day. (Thank God for Facebook!)
But what I fail to tell you is that I have a rather LARGE family. From my great-grandparents down, we have over 500 members. Yes...five HUNDRED. This reason alone is why it's hard to fine your soul mate in Kotzebue when you're a part of our family. Also part of the reason white men were so attractive to me. Cause they weren't my cousin!
Case in point: My great-grandparents had nine kids. Martha Harris, Carrie Gallahorn, Fannie Mendenhall, Henry Harris, Belle Sours, Mary Goodwin, Lily Curtis, Doc Harris (my grandfather), and Mabel Henry. Not including spouses, these children had 68 children.
Martha: Charlie and Dora.
Carrie: Dolly, Eddie, Richard, Lonnie, and Frank
Fannie: May, Herbert, Elvira, Amos, Ralph (and I think she adopted Asauq)
Henry: Joe, Franklin, Carrie, Norma, Henry, Albert, and Aimee (Mary)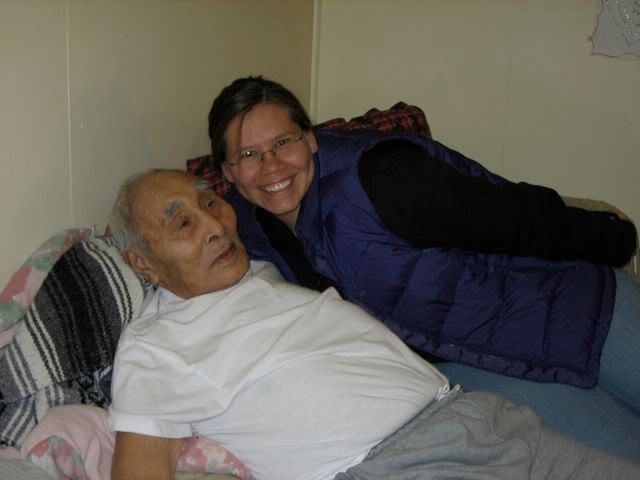 Belle: Ruth, Albert Inuk, Lena, Aurora, John, Marion Jr, Jimmy.
Mary: Martha, Elmer, John, Willie, Dora, Cora, Elizabeth, Freddie, Charlie, Angeline, Cassandra
Lily: Ida, Maqiq, Savai, Myrt, Koong, Robert, Sandra (1), Ben, Dicky, Sandra and Perry June.
Doc: Grover, Ruthie, Sugar, Jennie (my mom), Cyrus, Clooney, Lee, Fannie, David (and two more died young, I think their names were John and Anita)
Mabel: George, Phillip, Pauline, Jack, Yiyuk, William, Esther, Eva, Amy, Oliver Jr., Nathan, Sophie and Sonny.
NOW...just to give you an idea. My tatta's (grandfather) family may have the least amount of members because his family is the youngest. I am now the oldest grand-daughter of his, and the oldest grand-daughter of my tatta's other siblings is like 70 years old.
And to put it into even MORE perspective. Our branch of the family tree has only biologically like 42 grandchildren. Then you add in our husbands, wives and adopted kids, and that pretty much doubles the population.
Grover Harris and Hazel Smith
- Grover and Gayle
- Louise
- Boss and Baby (haha, I don't even know baby's name!)
- Martha and Jun
- Tammy and Baby on the way
- Floyd
- Bronson
(And I don't even know Hazel's kids, sorry!)
Ruthie and Larry Illman
*James Coppock Jr. (Deceased)
- Cody and Lily
- Dezmond
- Josie
- Ellison James
- Dusty and Camie
- Tobias and Lucy
(Nereus) Sugar and the Late Edna Harris
*Bessie (deceased
- Jeremiah Gary
- Nereus the III
-Adam, Bessie, Donna May, Shaylyn, Doc IV
- Charlotte
- Victoria
- Millie and Logan
- Macey Lavonne
(Lizzie) Jennie and William Johnson
- Maija and Dean Lukin (Oh, that's me!)
- Koy, Maddisen, Max, Kaisa
- Saima and John
- Clara and Coltrane
- Elsa and Zach
- Rea (RAY-uh)
Cyrus and Joanne Harris
- Stacey
- Jordan
- Joleen
- Baby due in August
- Henry
- Levi
- Chris
- Devin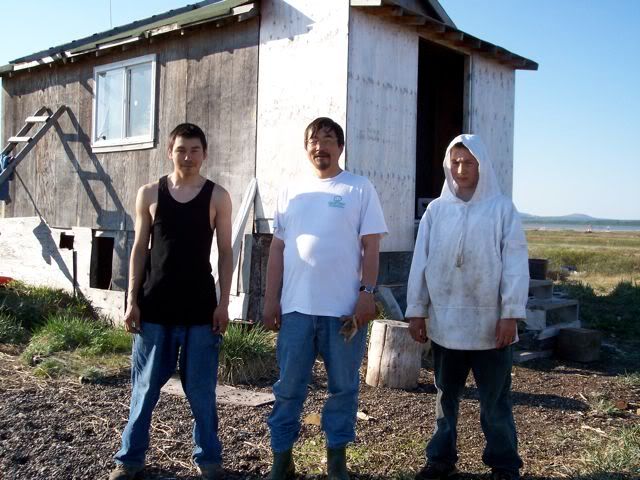 (Rose) Clooney Harris and Gerald Greist (and my uncle Teddy K who is deceased)
- Percy John and ___(Sorry I forgot her name!)
- Minnie Ruth
- Juanita and Daniel Henry
- Rayme, Augustine, Michael
- Renee
- Karissa and Rena (and baby on the way
- Yvonne and Albie
- Tiny Ted
- Betty Mae
- Annmarie
- Mary Lynn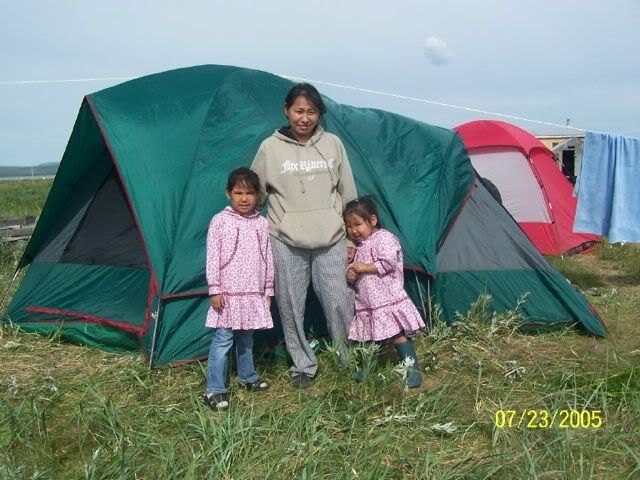 Lee and Sharon Harris
- (*I forgot his name, deceased a long time ago)
- Willie
- Ben
- Elizabeth (she is the youngest grandchild at age 8)
Fannie and Don Owen
- Jayme and Mickey
- Keira and McKayla
- Angeline (LOLA) and David McConnell
- Brandon and David, Jr.
- Ariel
- Amber
- James
David and Helen Harris
- Joslyn and (I forget your honey's name!)
- Desoto and Homer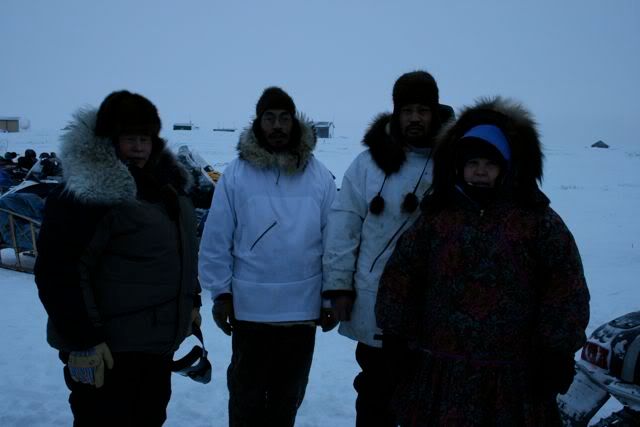 So, my task to get a hold of the entire family tree is an extremely long and harrowing one. But well worth it. I have found information about my grandfather that even I didn't know. Like how awesome of a hunter he was. We knew he was great, but there are actually people who've written about his process of hunting belugas, which is exactly the way his father did it before him. In a qayaq with a harpoon.
Our Family Reunion will be August 6th and 7th in Sisualikgruaq, our families fish camp since the early 1800's where still today, we have our camps set up.
Another plan we have once the Family Tree situation is settled, is that we are making t-shirts for every family member. EVERY SINGLE ONE. And we will be color coded to match the child we belong to. Our family's color will be Royal Blue. Martha's family will be Red, and so on.
While there, we will cook, laugh, cry, share stories, Eskimo dance, play Norweigan (Eskimo baseball) stay up all night, eat sourdough hotcakes, and visit with our FAMILY.
One of my many "cousins" just told me that it's good to know where you're from. And even though we don't have trees up here in Kotzebue, that our family is one of those Redwoods in California. The one with many rings and old in age. I added, "Yeah, the one that's the tallest and has the most branches!" I asked her, "what about all the bad seeds?" She said, "They're still ours!"
So...if you're my cousin, and I don't know it, and you belong to any of the children or grandchildren listed above, then contact me and I'll add you to the list!
So how big IS your family?!