So, yesterday was just another day at work for a normal North Alaskan.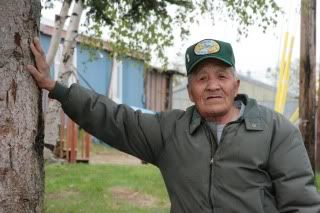 My friend Darold. He said he knew me from when I was smaller. I asked, "younger?" He says, "No, skinnier." HAHA.
I woke up, and left for my office two minutes away. Did the usual, making of an espresso, editing photos, working on Power Point Presentations and such. Then went home to pack a light snack and go to our meeting.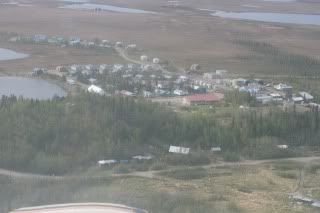 Shungnak, AK
We went over to the vehicle that was bringing us to pick up the meeting participants and off we went.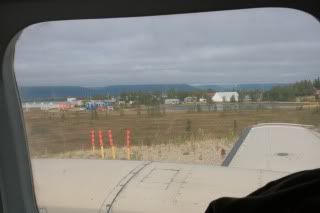 This is my window seat.
Our Commute was about an hour and a half long. While getting there, I read some from a few books on my Kindle, I listened to Casting Crowns, and I took a few photos of the scenery.
My friend Charla and her dog.
We picked up three people on the way, and got to our destination without a hitch. The ride was a little bumpy, but not unbearable. Most people just took a nap, or did some business, or just simply enjoyed the ride.
Kobuk, AK
Our meeting wasn't for a little while, so I walked around and took some photos of elders and kids, and dogs. The usual stuff. :) Nothing any photographer wouldn't go for.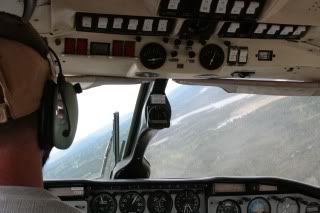 I don't like commuting when this is my scenery...
During the meeting, I listened intently and laughed with the audience, teared at the stories and took photos of beautiful Inupiaq people.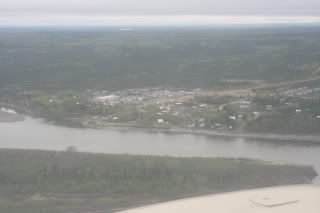 Ambler, AK
Then, afterward, we all jumped back in the truck to get to the larger vehicle and go back home. Once again, dropping off all the attendees at their home on the way.
Kobuk Sand Dunes.
Nothing unusual. Nothing abnormal. Just another day at work.
Pat me on the back, I took this while bumping around in the back of a truck!
Except where other people take the
carpool lane
, I take a
Navajo Airplane
and cover 400 miles of beautiful tundra, ocean, river, forest, and sand dunes. Yes. Sand dunes in the middle of Northern Alaska. We went from Kotzebue, to Noorvik, to Ambler, to Kobuk, then to Shungnak for our meeting. And back again... Shungnak - Kobuk - Ambler - Noorvik - Kotzebue.
My chauffeur!
Our region alone is the same size as the entire state of Indiana. And we criss-crossed it twice in one day.
My work commute for the afternoon.
The weather did not cooperate, and we were stuck in a foggy, overcast region for most of the day. Not only that, but the window's on my side were dirty, so my photos don't at all do justice to how
beautiful
of an area we live in. I sometimes forget because I live on the Ocean with no trees, and a vast delicious tundra that there are birch trees and spruce trees, and glistening rivers full of life. The smell alone is enough to take your breath away. Sweet trees, new leaves, and birds chirping constantly, ahhh.
Church in the background...lake in the foreground in Shungnak, AK.
Like I said, just another day at work up here... How's YOUR commute?