You fill in the blank.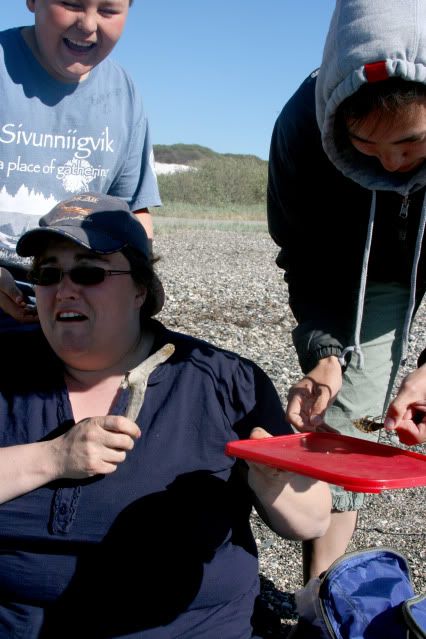 Words.
Laughs.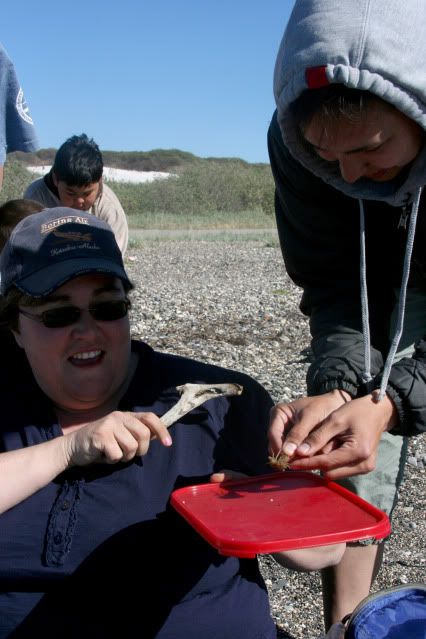 Maybe in this case...Dollars!
So, as you can see,
Cathy
does NOT like Putuguqsiiaqs (put-oo-gook-see-ucks). They're some sort of weird ocean thing. Loosely translated from Inupiaq it pretty much means "Big Toe Sucker." (yes, they bite you!) After Morgan picked it up by the spiked tail, we threw it into the fire, cause what else do Eskimo's do, but try to eat whatever they find.
Zeanna says it tastes like burnt charcoal!
We can't really find too much information on the things. I actually employed the help of Cathy this morning so we could find them for you all. So,
here
is the BEST link I could find. We googled "Arctic Marie Isopod" and "Marine Isopod" but the link is the only thing we could find that looks EXACTLY like ours...only the ones that are swimming around while our kids are in the ocean are only like three inches long.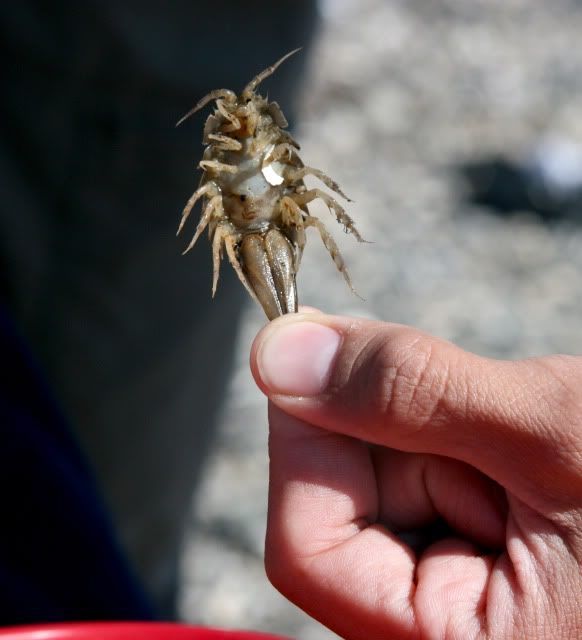 But that doesn't stop Cathy and Jessa from screaming when they see them!
*Note: The species we have is Saduria Entomon, go ahead Google it...I know I did. Ick!