Paper dolls have always been a Finnish tradition. I remember playing with them while growing up and making my own "doll clothes" with the card-stock dolls I had.
Nowadays though, they're much more commercial. Magnetic dolls with hundreds of outfits, too many to choose from with enough time left over for actual imaginativel play. Finland has a long history of girls and women playing with simple, yet fun
paper dolls.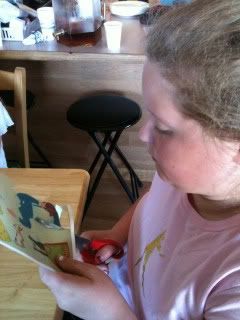 Well, not anymore. Thanks to the World Wide Waste-of-time, last night I found EXACTLY what I was looking for. And early this morning the girls were nice and chatty, talking about what their doll was, where they worked and what sort of family they had.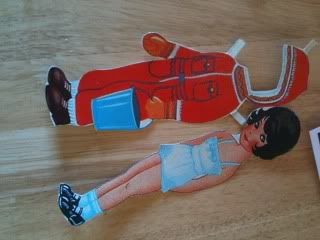 They each chose ONE sheet of cardstock that I had printed out for them and now, the table is once again...craft zone.
This, obviously, is one of my favorites...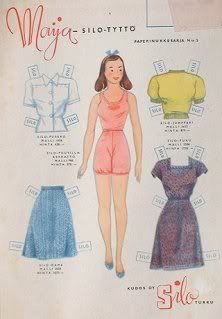 Hmm, I should get some undies like that. I wonder what Hubs would think! :)