Dean's been working about 60 hours a week for the past few weeks, so hasn't had a lot of time to focus on family and chores.
But, by golly, he did manage to crank these two beauties out!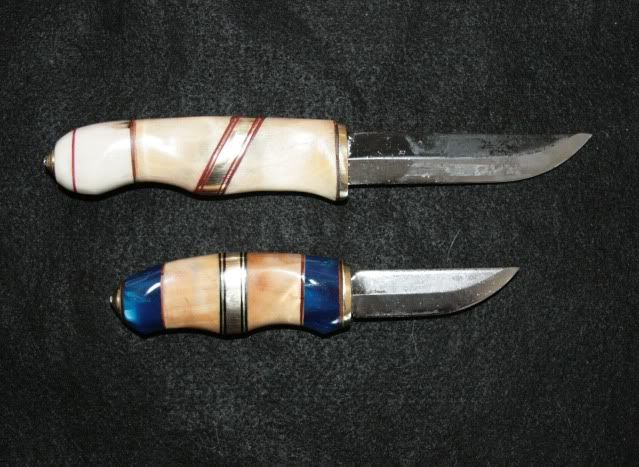 Top Knife: Adonized Steel blade, Handle: Chickaloon Birch Knot, Brass, Red vulcanized fiber, Moose Antler and Walrus Ivory... 16 layers.
Bottom Knife: Adonized Steel Blade, Handle: Finnish Curly Birch, Blue laminate, Brass, Blue vulcanized fiber... 16 layers.
Deanie, you're forgiven! :) Me and Koy will take care of the chores! :)
P.S. On another note. Shockie has gone and found a new daddy. So far, so good. She is being spoiled and that's exactly what SHE deserves! :) Yay for Shockie.