1. It is too foggy/smokey outside to do ANYTHING.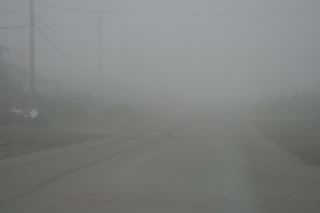 2. My children are healthy, but.... (as I found out during their sports physicals)
3. Kaisa has 20/40 and 20/50 vision. I smell an Anchorage trip to pick up GLASSES!...
4. I really need to put up posters about our dog Shockie. Anyone want her? She's beautiful...but I can't handle two dogs.
5. I'm wearing a dress. (Well, with long johns underneath, but it IS a dress!)
6. I'm LOVING this diet. (Another 5 lbs and 3 inches lost...don't forget, I'm a cheater)
7. Even though I don't want to. I MUST clean my house. :(
8. I hate my haircut. (It touches me in places I don't' want to be touched.)
9. I am SO happy it is Friday!