What do you do when you have a bun in the oven?


You take it out on Easter at, say, around 7:35 p.m.
What did you do on Easter?
We had a baby. And by we, I mean my baby sister Elsa. 7 lbs, 7 oz. Baby-no-name.
We think she looks like a "Noodle!"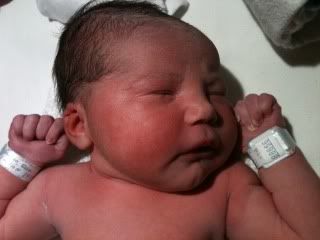 Happy Easter Everyone!