Native Youth Olympics.
My son participates in every sport he can here up north. Well, not volleyball, but we don't have mixed Volleyball like the villages do. But, all the "boy" sports, he's right there in the middle of them.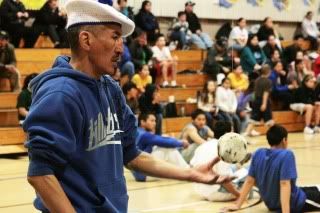 His problem is that he HATES to have the spotlight. I think once I heard him say that he'd rather lick dog poop than give a speech in front of the school. (Kaisa plays this game: Would you Rather.... and she comes up with some awesome choices!) When he was starting school, at age 3, the teacher would call on him, and he would just stare at the wall, refusing to be acknowledged. Then, when he took tests, quietly, on paper, he was SUPER smart. They couldn't' understand it. And me, living with a bunch of extroverted sisters, and family members, can't understand it either!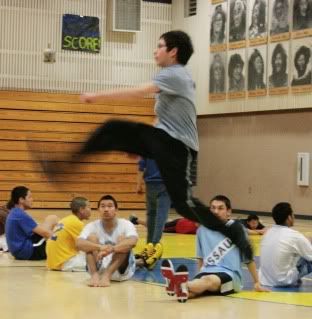 Anyway. We've had talks about his shyness and think that it's OK, but someday, he's going to have to get over it. Or at least be comfortable enough to compete in anything. So, anyway, back to NYO.
He competed in several events for NYO. The middle school kids compete with the high school kids here, so he said he pretty much did it to "get better at being in a crowd." He did the Alaskan High Kick, the One foot High Kick and maybe the Toe kick, I can't remember!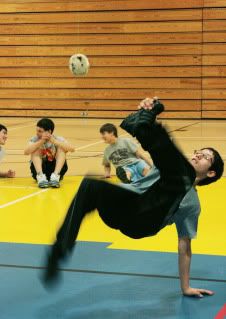 So, NYO, these are games that are meant to condition you with patience, strength, agility, as well as get you ready to hunt. A few of my favorites are the Scissor Jump, sort of a hop, skip and jump, specifically meant to allow you to be ready to jump on and off of ice flowes when seal hunting; The Seal Hop, where you stay in a push up position and hop around the gym floor; and the Stick Pull.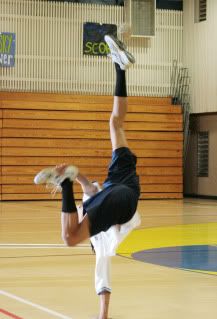 The stick pull is meant to condition you to pull, and pull, and pull. I learned this recently, after wondering aloud about why we did do these games.
There will be situations in your life, maybe you'll be pulling a friend out of the water, or saving someone's life, and you're going to have to even longer than your mind tells you that you think you can. That is what this sport is for.
Many of the sports are simply meant to test your endurance. The Ear Pull, for example. Testing your pain threshold, just to see how long you can endure it. The longer you can, the better of a hunter you'll be. Because, even though we have snowmachines, and guns, and many other super hunting machines, there might possibly be a time that you need to pull your hunting partner out of the ocean. Or hang onto the side of the boat with one hand, and your child with the other.
They may seem to be "old fashioned" but I'll tell you what...if someone can hold onto a stick and pull with all his might for over fifteen seconds, HE is the one I want to go hunting with!