A long long time ago I wrote a story about the "CAMO CLAN" invading Kotzebue with their gun cases and game bags and Cabelas poster child gear.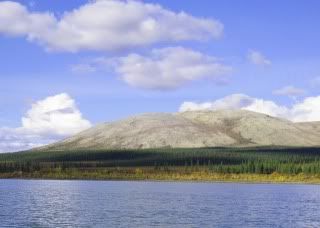 The time has come again. Theyyyyy'rrrreee BAAAAAaaaAAAck.
Kotzebue is just a little, itty bitty town in northwest Alaska with two grocery stores (one large chain, one locally owned) no fast food chains, and bordering on the line of insanity, NOTHING to do! Oh...but I'm wrong.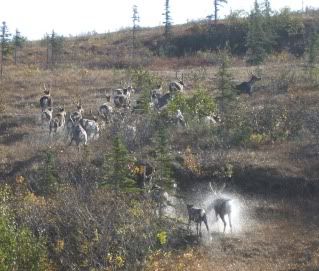 Apparently it's the wish and dream of many a men (and women) to come to Kotzebue to hunt the famed Western Arctic Caribou Herd. With the big bulls and the enormous numbers (400,000 last count) people flock from around the WORLD for their chance at a big bull.
I just researched (Googled) the WACH Hunting trips, both guided and transported, and
HOLY CRAP DO YOU PEOPLE ACTUALLY PAY THAT MUCH TO COME UP HERE?!??!???
What is WRONG with you!? Seriously. And these guys are not EVEN FROM HERE. They're lazy fools living in New Mexico who rape and pillage the system to get you to come to Alaska to "experience the hunt." You're not even SUPPORTING the locals. No wonder people dislike when its Camo Clan Time.
Wouldn't it be much, MUCH better if you could hang with locals, stay at locals houses, use their boats/planes/4-wheelers, for a FRACTION of the price?! Last week, Dean's cousin came up and shot his first caribou. Literally got on the flight in the morning from Anchorage, left a few hours later, camped over night in the Arctic Oven shot a bou, and came back home, only to gut and cut and leave the next day!
We are not monitored by state and federal officers, because I am an Alaska Native, from this region. We (and by we, I mean my husband, family and I AND WHOEVER we take out) can hunt on all the native owned lands. (Not the allotments, there are other rules, but I'm not getting into them) Sheesh. We have a guy visiting us, who brought groceries, game bags and is purchasing gas, so we can take him out, get him a caribou and get us some too.
You scratch our back, we'll scratch yours.
And QUIT SPENDING THAT MUCH MONEY ON a trip that WON'T guarantee you the Caribou you want. Sheesh.
I'll get off my high horse now. As my husband and friend relax at the cabin waiting for the herd to walk through.