I know, Alaska is the biggest state, but since we have probably the lowest population, most things just don't happen here.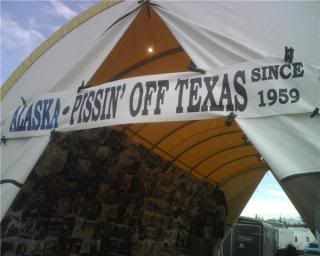 We don't mind about the population thing, it just makes it that much better...
We don't have a "Cherry Fair" or the "Peirogi Fair" or the "BBQ cook-off." We have the Alaska State Fair. Where cabbages are the size of large dog houses and zucchini bigger than watermelon.
Thank you Midnight Sun!
Koy, Kaisa, Danielle, Tarren and I went to the fair on Monday. Every fair-goer MUST partake in many State Fair traditions...
Such as...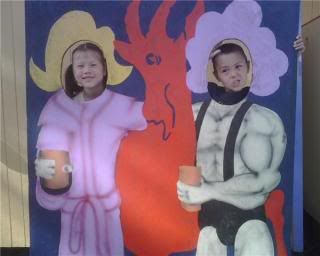 Taking photos with your friends...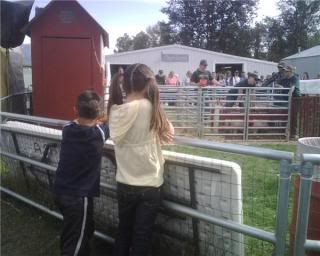 Watching the Pig races...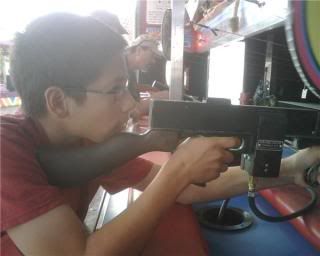 Shooting at targets...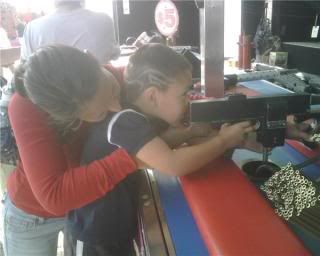 He ALMOST had it...pretty good shot.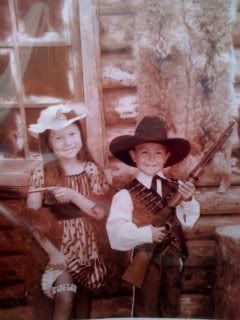 Taking old-time Photos...
Riding on Fast Rides...
Riding on the Ferris Wheel...
(Just a side note, I did not, nor will I EVER get on these rides...I was happily content watching from the safety of the GROUND! Call me a chicken...go ahead. I'll buck-buck-buck with the best of them.)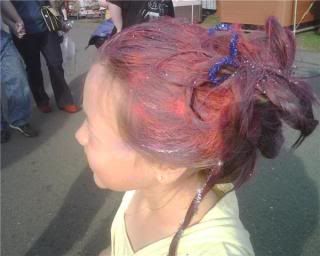 Getting your hair done...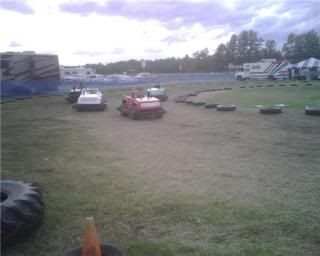 Driving the mini-trucks...
Taking photo's with reptiles...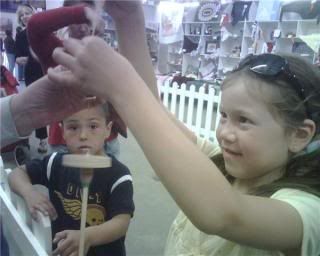 and learning to spin Qiviut (Musk Ox wool. Yes, it WAS the AK State Fair after all!)
Some of the other things not mentioned, included eating Buffalo Burgers and Halibut Quesadillas, participating in the National Guard Obstacle Course, buying way too much crap, and spending about three hundred dollars.
But, it's only once a year, so...what am I complainig about?!