So, this
contest
...remember that!? Yesterday's post. It has grown.
I nurtured it and fed it and asked around town.
And it has
GROWN!
GROWN!
GROWN!
And by "grown" I mean exponentially! The prize list is over 20 items long and 90% of them are of the Eskimo variety. We have things like:
Seal Skin Slippers, women's size 9, men's size 7, but I'm sure we can trade if needed...
Birch Bark Baskets made by ladies from the Upper Kobuk, donated by the Borough...
A grass handweaved basket by Kathleen Westlake...
(this is representative of what they look like, not the actual one...it will look very similar to this one though!)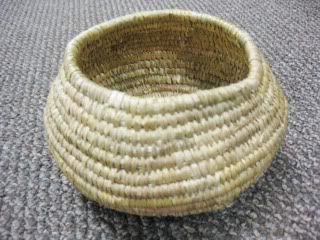 Tundra Berry Jams made and donated by Red Seeberger...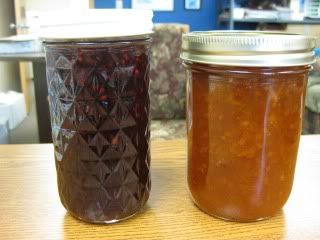 Matted Photos by Aqvaluk Photography, and my co-conspirator
Cathy.
A handmade knife by Siksu's Knives (my hubby!)...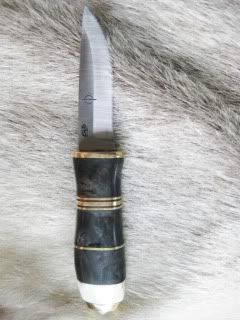 Mukluk and
Mitten Keychains...
and a Swan Antler Carving.
(I know, I know, this is an eagle, but the carving hasn't come in yet, so this is representative of what it will look like...in swan form!)
And several more, inlcuding a ROUND TRIP TICKET ON ALASKA AIRLINES...(which is only good from Kotzebue - Anchorage) Sorry folks who are outside Kotz...
And many of the prizes are being made as I type. John is busy making an ivory zipper pull and earrings, and beaders are busy beading barrettes and earrings, etc.
Cathy and I will take care of postage to and from Kotzebue to Anywhere in the United States. Due to the cost of sending something via post...its all we can handle!
So, now, there are several ways you can win:
First, visit your local Well Fargo Bank and donate, show me proof somehow and you'll be entered once for every $10 you donate...
Second, Mail me a check, payable to "Kotzebue House Fires" and email me or Cathy the amount. (finnskimo@hotmail.com for me aqvaluq@hotmail.com for Cathy)
Third, visit either Cathy or myself (in Kotzebue) at our work/home/camp(!) and give us a check or cash and we'll enter your name.
Fourth, go online and transfer from your Wells Fargo Account to ours...under the account name Rick Janitscheck, Savings Account #9790207832
Fifth, Hang out at the Post office (in Kotzebue) tomorrow and donate at the BAKE SALE. And while you're at it...buy yourself some taquaq for the weekend.
At the Post Office or by visiting us, you'll be able to write your name on the paper and put it in the bucket yourself. For the other two, you'll just have to trust us! :) Please DON'T forget to email either Cathy or I with the amount that you donate via paypal, or online, or your Wells Fargo branch. We WANT to give you these prizes!
OK, lots of donations are still coming in!
Lets keep them coming!