I know this guy. He is pretty amazing actually. After five years of knowing him, I am still amazed at the vast amount of knowledge that he has.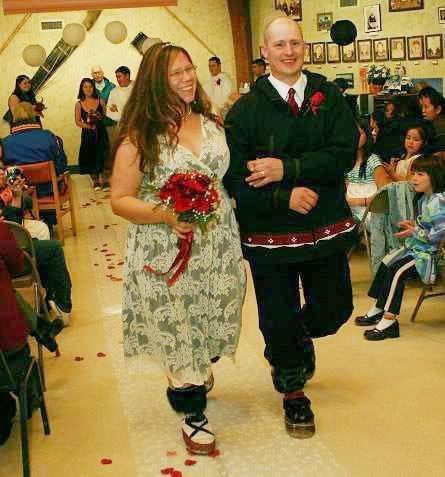 Dean wearing sealskin hard bottoms I finished right before the ceremony...
Three years ago I declared him "my wife." And he said to me, "In sickness and in wealth..." Through hushed giggles, we eventually made it through our wedding though.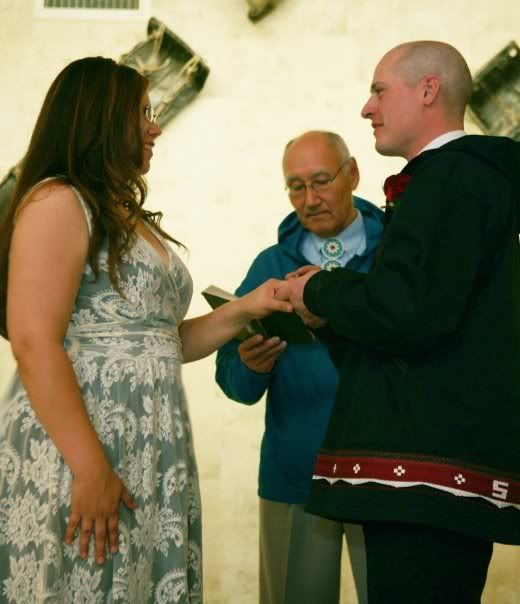 "I take you Maija...in sickness and in wealth..."
We've had sickness. And we've had wealth. But its the in-between that I most enjoy. Being at camp with him and the kids. Being in the plane with him. Being in the boat with him. Family Game night when he argues with a seven year old. And washing his crusty socks even fits up there too!
Made by my Matron-of-honor and I
Happy Anniversary Deanie. I sure do love you.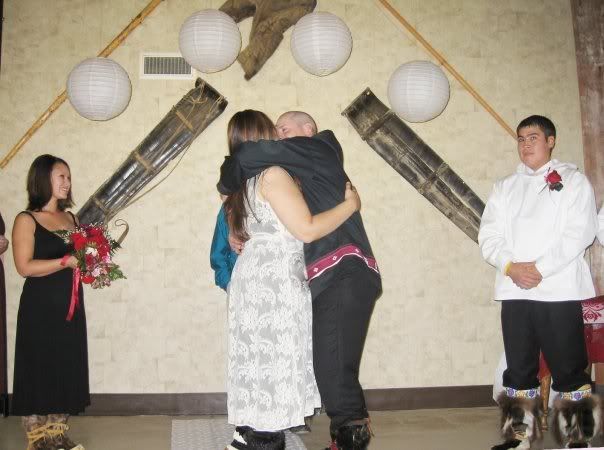 He jumped me
!