Whew, after a long softball weekend and birthday party, we decided to run away with our boat to set a net for fresh salmon and let the kids swim. It was, after all, August 1st, so the weather is supposed to take a downward turn. I mean, we're getting like two hours of twilight now instead of 24 hours of bright.
So, we made it up to the flats with no problems. Hung out, set up all our gear and just let the kids play.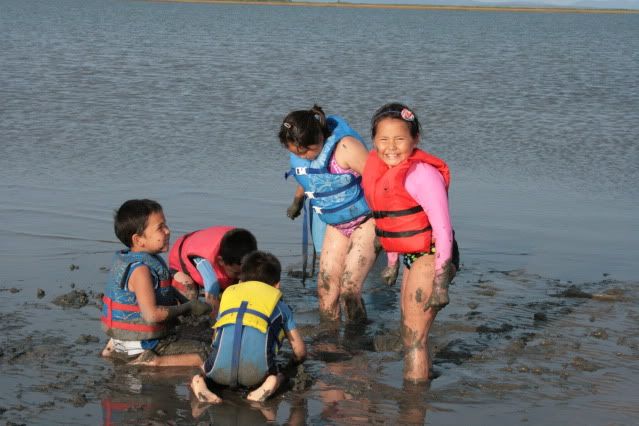 Aside from swimming, they pretty much played in the mud when the tide was going out. It was super shallow and perfect for seven kids and four adults to keep an eye on!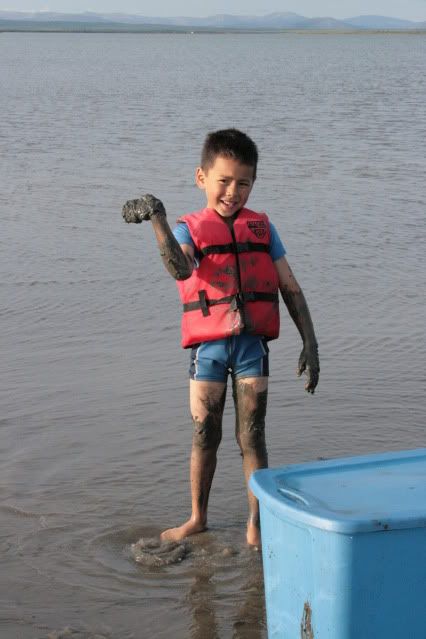 We did set a net, and we did sink it with fish. A seal got into the net though and pretty much took a bite of every fat fish we had, so we ended up having to throw six or seven away thanks to a stupid seal. But at least the seagulls were happy!
Anyway, more on this story later, gotta keep you in suspense about our cold scary night out on the sandbar! Until then, enjoy the photos of the kids reenacting a scene from "The Blue Lagoon!"