Clara and Kaisa are BFF's. They're first cousins, who grow up not quite-sisters, but closer than cousins. Best Friends. Clara was born in late summer 2001. Kaisa in early Spring 2003. Almost two years apart, but they still love to hang out together. Hopefully this will last forever.
I took them both to get their sports physicals recently and they giggled and laughed their way through with each other. Holding hands, reading, eating apples. When the nurse told them Kaisa was "two centimeters taller than Clara," Clara said, "That's OK I'm heavier than her and I have big teeth!" And then, they giggled it off like it was the funniest thing they've EVER heard!
Here is their latest "idea!"
Kaisa, "Let's write letters to heaven!"
Clara, "OK I want to say HI to God!"
C: "I'll write to Papa Max too, since he's missing the summer again."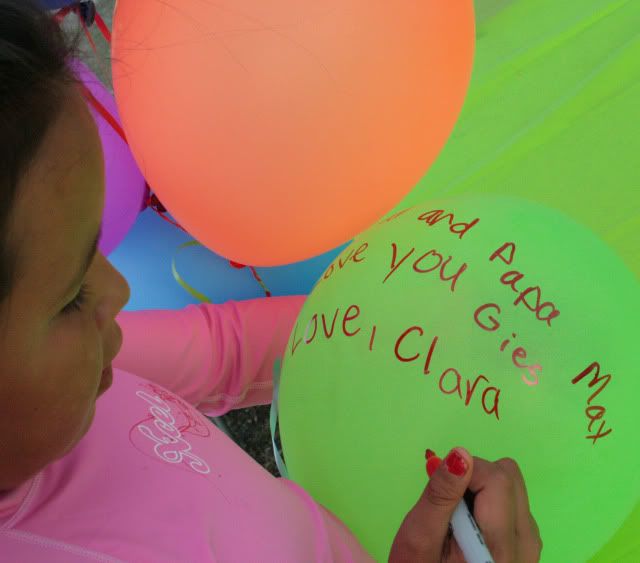 C's Balloon: "Dear God and Papa Max, I love you Gies. Love, Clara Dawn."
K: "Hurry up Clara, its my turn!"
C: "Wait, you can't rush letters to GOD Kaisa!"
K: "Oh yeah, he might be watching us!"
C: "He's always watching us!"
K: "Yeah, like my mom, she has eyes on the back of her head..."
C: "but her hair is covering them!"
(Commence giggling)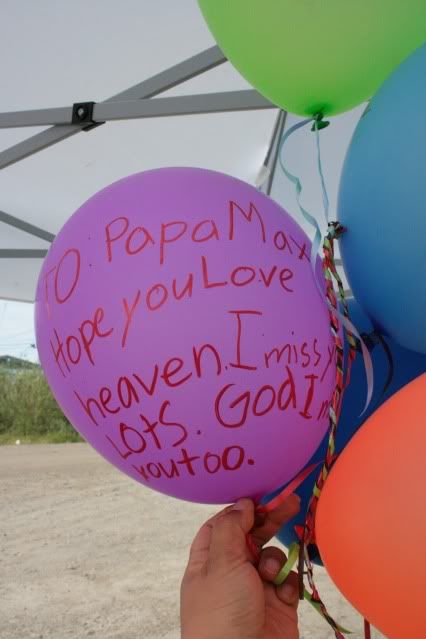 K: "I need two balloons."
C: "You don't need two balloons, you write too much!"
K's Balloon: "TO: Papa Max. I Hope you Love heaven. I miss you lots. God, I miss you too. Love, Kaisa"
C: "You can't miss God! You've never seen Him!"
K: "I saw him in a book once! And one time, I dreamed about Him."
C: "You always saglu!" (Saglu=lie)
K: "Huh Uh!!! I did, right mom?!"
Mom: "No comment."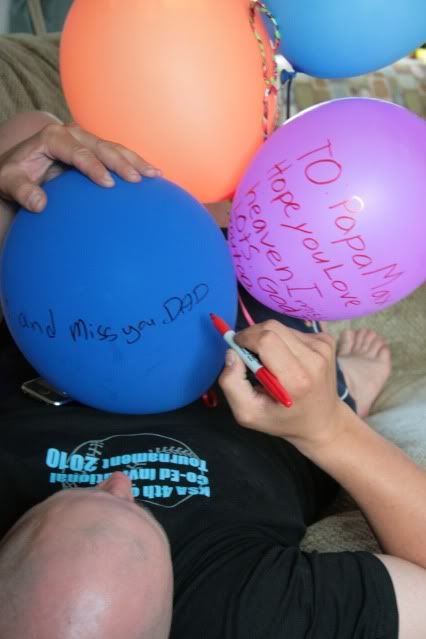 K: "Let's bring one to Deanie Weenie so he can write one to his dad too."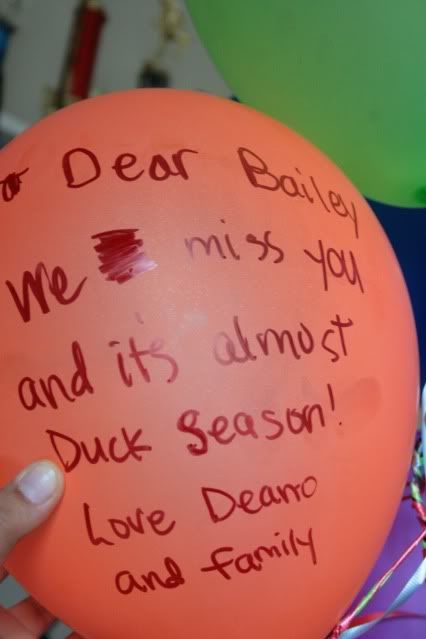 C: "I'm going to write one to Bailey!"
(Bailey is Dean's "Veteran" Duck dog who passed away this spring.)
C: "I wonder if they'll get them up there..."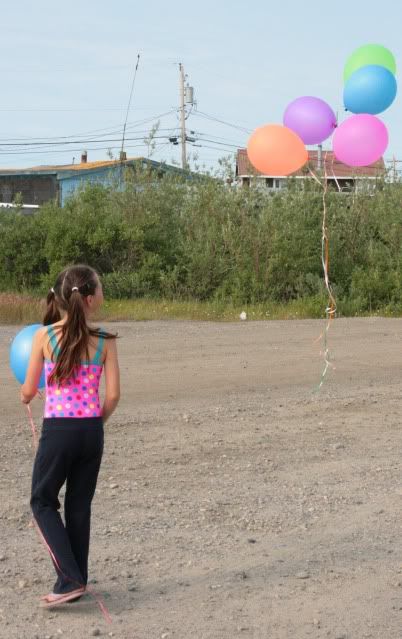 K: "Duh. They will. I wonder how far up Heaven is..."
C: "When we can't see the balloons that means God got them."
K: "Oh."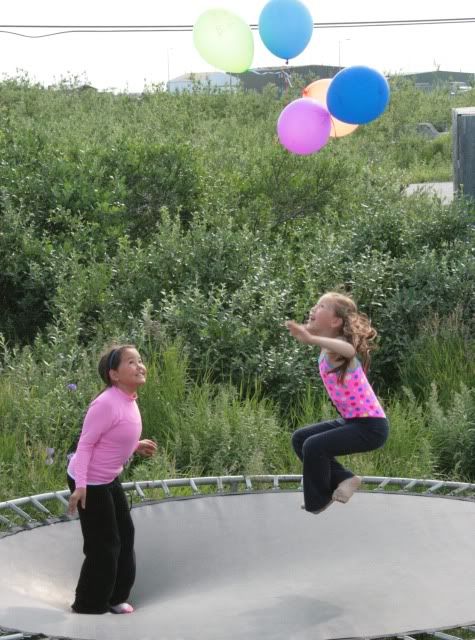 K: "I bet if we jump on the trampoline, they'll get them faster!"
C: "Yeah, cause we will THROW them up there!"
(Commence giggling)
C: "Man, I hope they get our letters."
K: "Let's go get an apple. I can't stare at the clouds anymore..."
The end.