Asraivik mean's blueberries. (ush-RAY-vick)
Kotzebue coastal dialect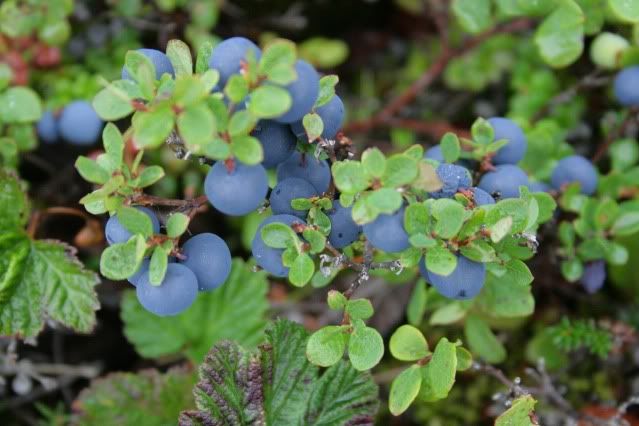 And this year, we have an abundance of them. Chalk it up to crappy blueberry years prior. Maybe they follow the rabbit population. Last spring we had so many rabbits, that they were making dens in our bushes in the yard!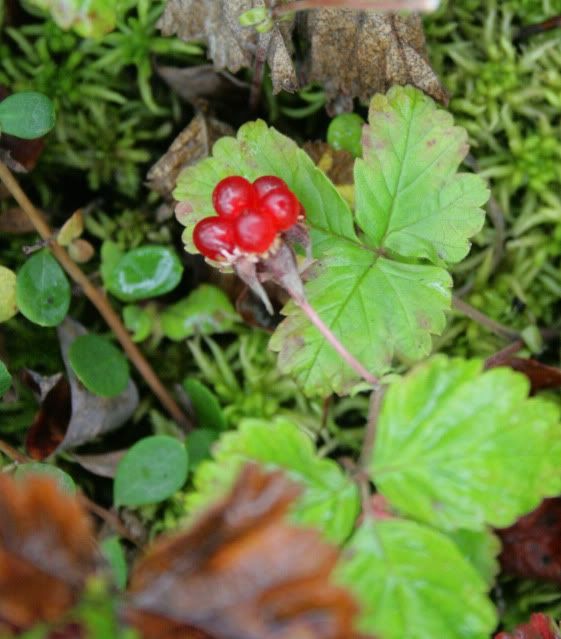 Literally you can drive out on Ted Steven's Way and park your car off the side. Walk about fifteen feet and step on thousands of blueberries.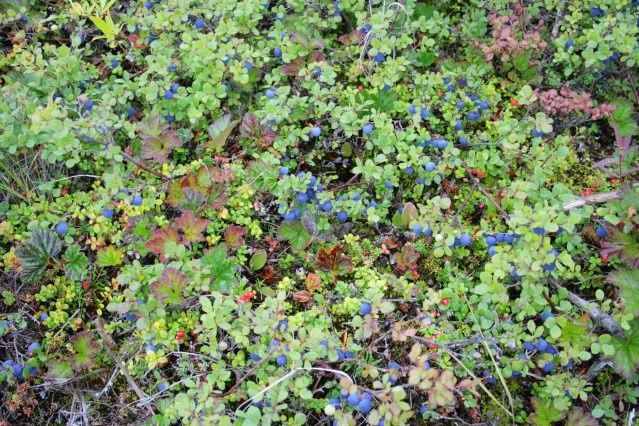 Our berries are the bog blueberry type. Much sweeter and smaller than commercial blueberries. I've never tasted anything better than Tundra Blueberries. And coincidentally, when I was in Finland a few years ago at the same latitude, the exact same blueberries exist! I was amazed and happy to find an after-dinner snack!
We go after work, during lunch and all times in between. We take kids, don't take kids, force our husbands to go out, etc. It's just a short ride away, and since there are so many, there is really no excuse not to have any this year. Well, maybe you just had a baby and you're tired, that's a good excuse though. And maybe you can't walk. But other than that, NO EXCUSE!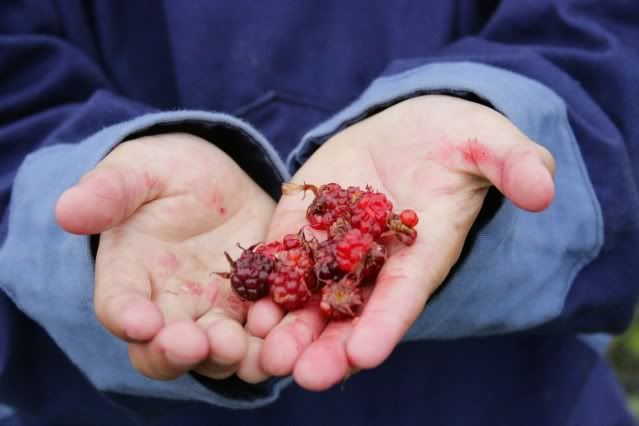 In addition to the MILLIONS (yes, I changed the number) of blue's out there, there is an abundance of wild raspberries as well. They are really good. I mean, I can't even explain it. They just burst your taste buds with flavor and dang all that work digging in the willows is well worth it for a handful of those. The kids work hard looking for them and eat while they pick.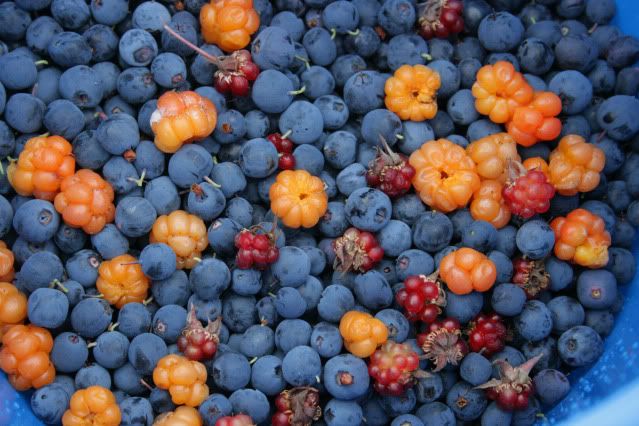 Add a few aqpiks to the mix and you have yourself a wonderful "night dessert" as my kids call it. As for me, I like to hoard my blueberries and eat them quietly remembering my youth at Sisualik. Yelling at Josie and Grover because they are "STEALING FROM MY PATCH!" Or eating Hotcakes hot off the cast iron skillet, freckled with blues during this time only. Ahhh.... Asraivik. Taikuu for being SOO GOOD!