Yum.
Thank you Full Circle Farm for sending Zucchini in my box!
We are all enjoying the MUFFINS!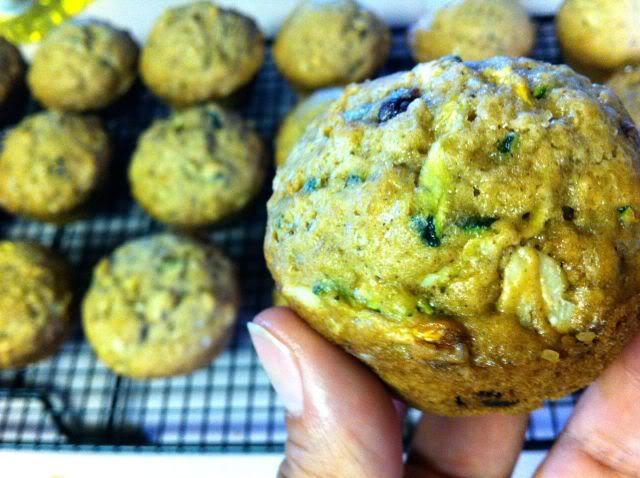 Really Good Zucchini Muffins



3 C Grated Zucchini
1/2 C (one stick) melted Butter
2 TBS Oil
1 1/4 C Sugar
2 eggs
2 tsp Vanilla extract
2 tsp Baking Soda
1/4 tsp Salt
1 TBS Cinnamon
1/2 tsp Nutmeg
3 C Flour
*add-ins
1 C Chopped nuts (walnuts are awesome)
1 C Raisins (or CRAISINS, which are better!)
Raw Sugar for the top

*Preheat oven to 350.
Combine Sugar, eggs and vanilla. Stir in zucchini, butter and oil. Mix well. Sprinkle in Baking soda, salt, cinnamon, nutmeg over the mixture and stir. Add flour and mix until just combined. Add Craisins and walnuts, stir to combine.

Spray your muffin tin with pam (or whatever generic variety). Scoop mixture into muffin cups. Sprinkle tops with Raw Sugar.

Bake until golden brown, for about 25-30 minutes.

Makes approximately 18 muffins.