I wanna get Physicaaaaaallll, let me see your body rock!!!
My 8 year old knows that song. She sang it the entire time she had her sports physical done. It was awesome.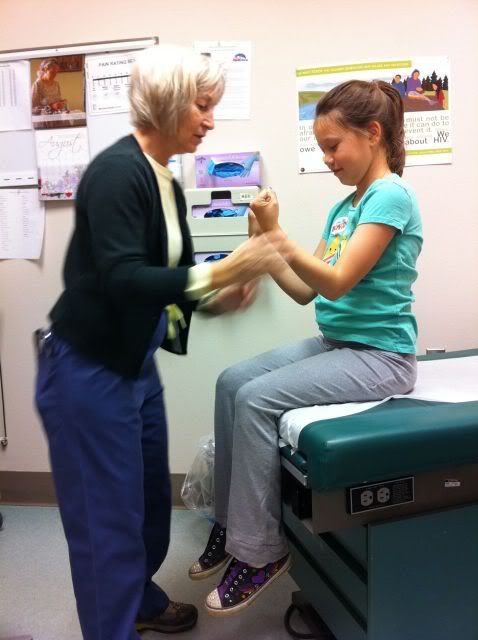 She doesn't know what the song is about, as far as she's concerned, it's about sports physicals.
Good news...both kids checked out A-OK to play all sports. Kaisa is ready to start Cross Country Running this week and Koy has already been doing it for a few weeks. We run actual "cross country" on tundra trails full of mud up here. The high school students have to buy spikes to use when they travel, because they don't know how to run on grass!
Kaisa is officially 59 inches tall. She's 8 years old. Has 20/30 vision! That's what I got from the physical. Worse than her though is her brother with 20/50 and 20/40 vision...WITH contacts on. Hopefully he can actually see when both his eyes are open though. He's 69 inches tall.
Both of them start school today. Finally. The summer just drags on up here so school is a much anticipated endeavor. Kaisa started the 3rd grade and Koy the 10th. Max and Maddie have been in school for a week in Palmer in 7th grade.
Maybe it's time to have another baby...cause I'm gonna be lonely in a few years! hahaha.