Not pasta noodles, baby noodles!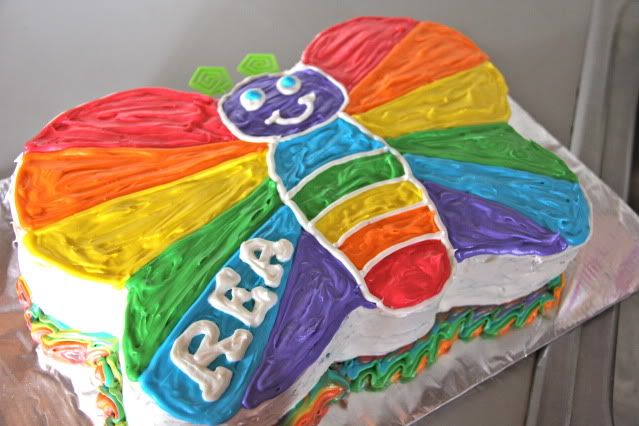 Remember
baby Noodle!?
Well, today was her first birthday!
We had loads of fun stuffing as many people into my mom's house as we could on Sunday!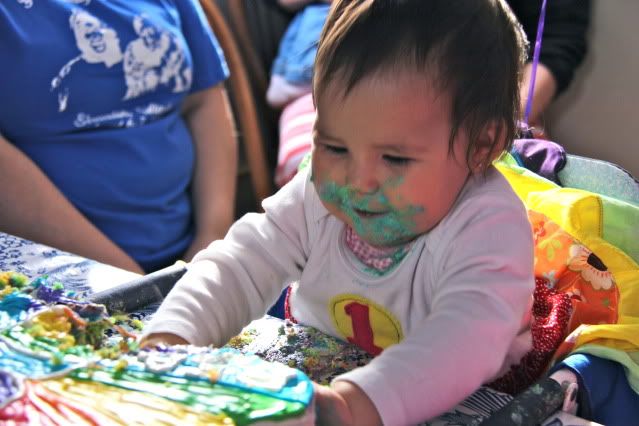 Her auntie Saima let her eat half the rainbow butterfly cake too. Well, technically she smeared half the cake on the table, but still...
And we had the customary "mom's rainbow jello" that we have at every kids birthday party! Except this time Rea's momma made it. It's the circle of life man...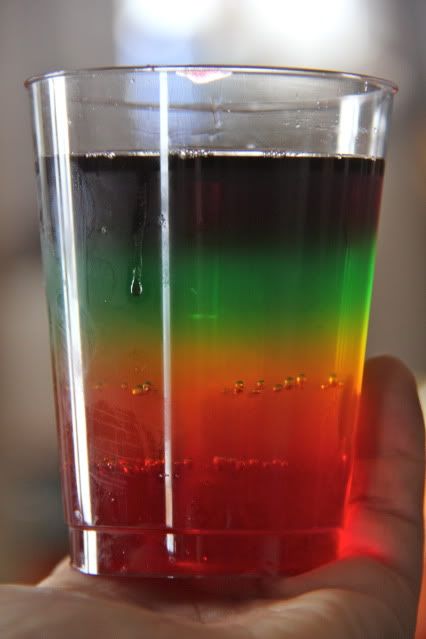 A great time was had by all, and by the end of the day, the baby, the momma, the cousins and even the aunties were ready for a bath and a nap.
Happiest Birthday Baby Girla!