This weekend was a whirlwind blur of activities. Not quite as busy as last weekend, but close. I made a few things this weekend.
1. Spam Musubi. (How can you NOT like this!?)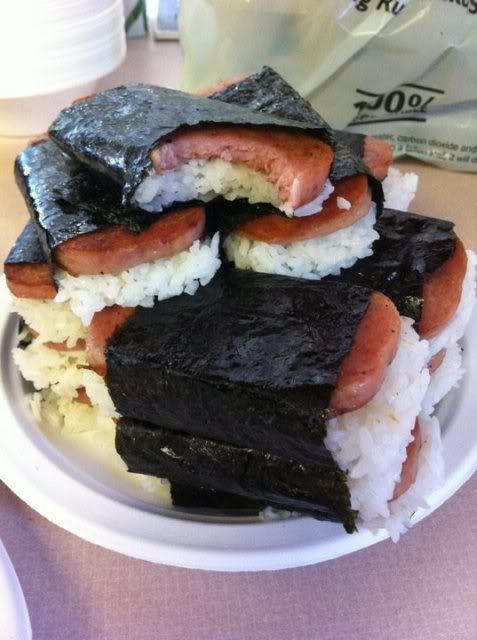 2. A lined Easter Dress for my baby. (Thank you Walmart's $1 a yard section)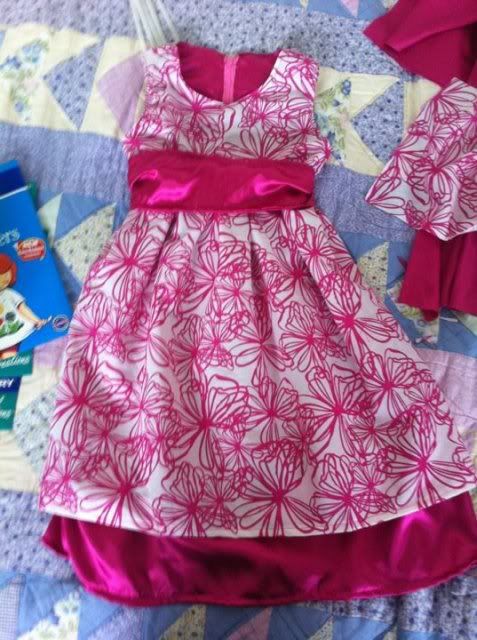 3. Blueberry Delight. (Seriously. Heaven on earth. And I totally had it for breakfast this morning!)
So, in other news, 34 years ago today, my mom had a baby. She was real pretty. Like the prettiest baby EVER. My dad though, he was rabbit hunting. He missed it all. But we had rabbits for dinner.
Anyway, that baby's name ended up being Maija and today is her birthday. (Yay me!) So, in celebration of her birthday... Here is a recipe for you!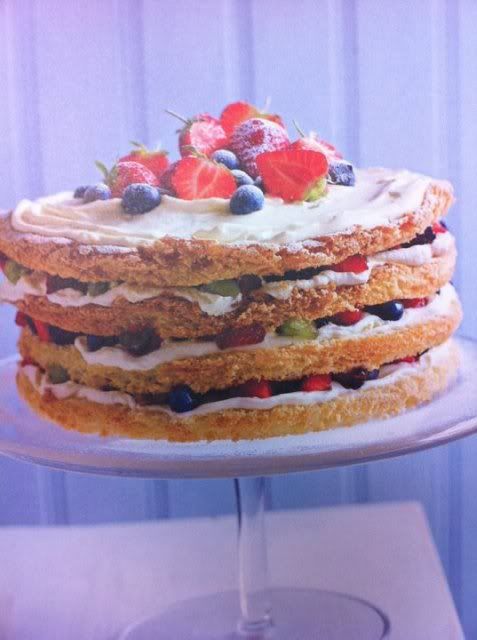 Finnish Birthday Cake
!
(Adapted from
Nordic Bakery Cookbook
and Grandma's Kitchen!)
Cake:
4 eggs, at room temperature
1 C + 2 TBS Sugar
1 tsp Baking Powder
1 1/3 C Self-Rising Flour
Filling:
2 C Whipping Cream
Powdered Sugar to Taste, and for dusting.
1 1/4 C Apple Juice
Choice of Fruit, sliced (Strawberries, Blueberries, Raspberries, Aqpiks, etc)
2-9" greased cake pans (or 10" springform pans, but who has two, except ME! haha)
Preheat Oven to 400 degrees.
Place Eggs and sugar in large bowl and beat with an electric beater until the mixture is foamlike, it can take up to 10 minutes! When its ready, it will be almost white, and doubled in size.
In a separate bowl, sift the baking powder and flour together, then fold into the egg/sugar mixture as gently and briefly as possible. Do not overwork the mixture otherwise it will lose its fluffiness!
Divide the mixture into the prepared pans. Bake in preheated oven for 35-40 minutes, until the cakes are golden brown. Let cool while you make the filling.
Whip the Cream until soft peaks form. Add powdered sugar to taste.
Remove the cooled cakes from pans, cute horizontally through the middle of each. Layer the first cake onto a cake stand. Sprinkle 1/4th of the apple juice onto the cake to moisten. Spread 1/4th of the whipped cream mixture over it, followed by 1/4th of the cut fruit. Repeat the process four times finishing with a decorative assortment of fruit on top.
Dust entire cake lightly with powdered sugar and serve immediately!
Enjoy!