My husband and I are in the land of trees. And rain. And totem poles.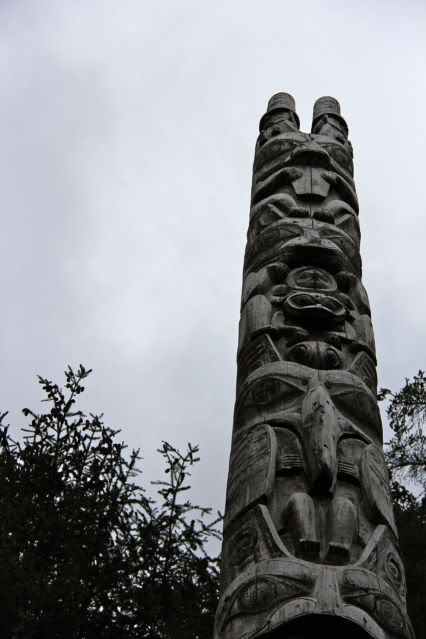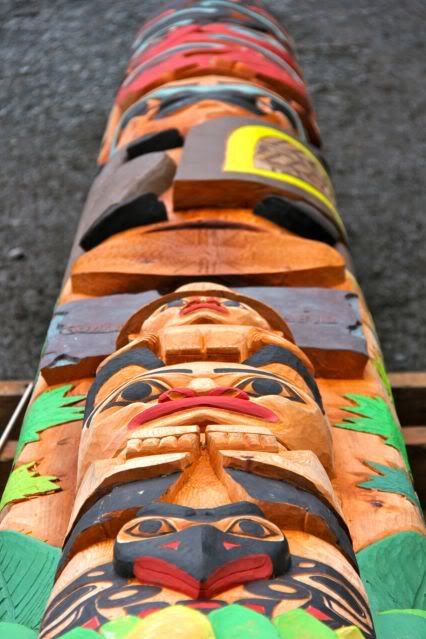 And herring spawn. Mmm, herring spawn smells so good. I mean, it literally smells like shiifishing time at home. Right when the ice breaks and you can smell the salty, fishy ocean air. It's something all NW Eskimo's look forward to. Because that means its spring.
Sitka is a largely populated city with a small town flair. I love it. We have walked down the street visiting the little shops downtown buying Sterling Silver and Alaskan Fabric. And X-tra Tuffs!
A few weeks ago Dean came down to help carve a totem pole for the 100 yr celebration of Sitka National Historical Park. The scheduled pole raising was slated for Saturday with 22 dance groups, elders, and a community of people who support Totem Park. We came down a few days early to help with some finishing touches. Dean carving, me painting. In the rain. And wind.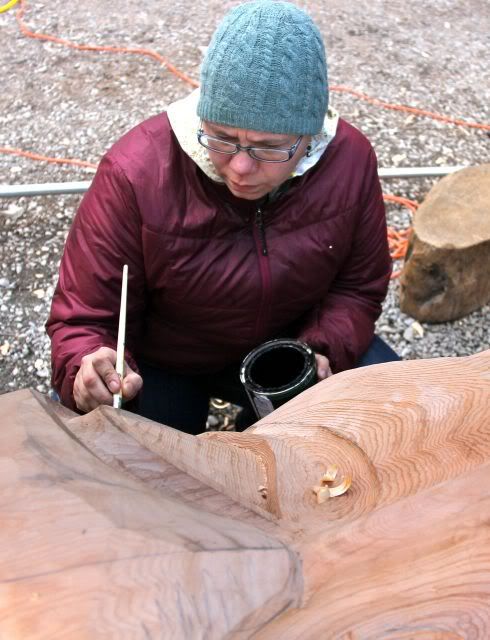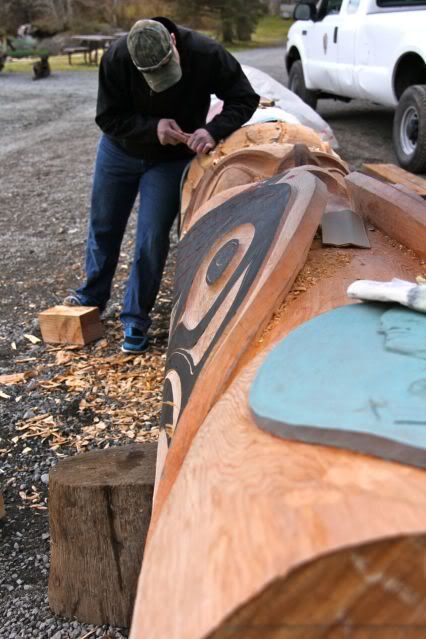 But, thanks to the government shutdown, our $1,200 plane tickets were in vain. They canceled the raising "until further notice." At least we were able to visit this beautiful town and enjoy the sights while we were here.
Carvers and Painters

: Kenneth White, Gary Lang, Christina Cranston, Tommy Joseph, Donny Varnell, Ashia Lane, and my husband Dean Lukin