So, Monday was my baby's birthday. She's 8. Like half of 16. Maybe 8 going on 16 would be better put.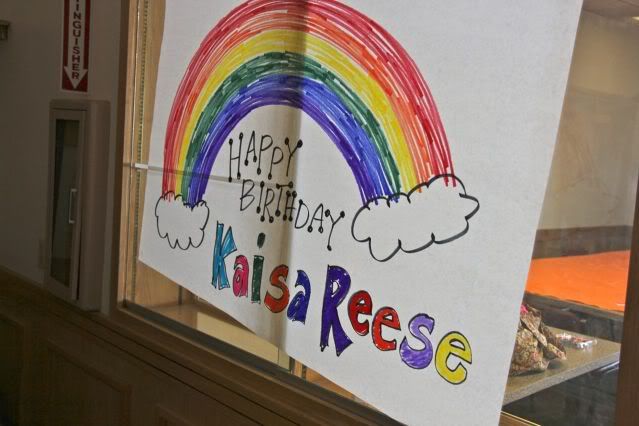 Anyway, I've been super busy. Busier than "normal" which is pretty busy. So, I guess better late than never right!!? My spring/summer/fall is pretty much named, "Busy," "Busier," and "Busiest." Although the
Arctic Circle Spring Festival
is keeping me BUSIEST right now.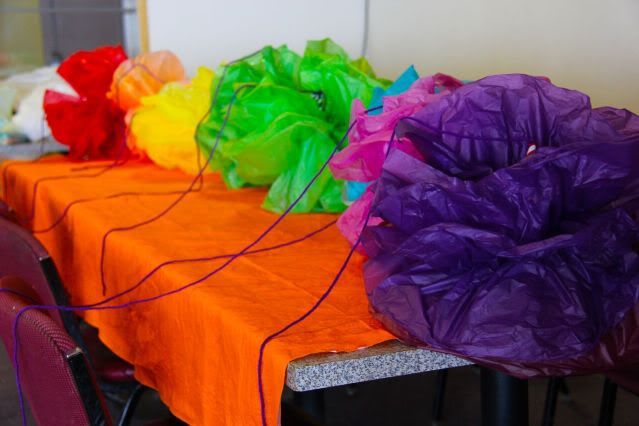 She had a "rainbow" party. Because rainbow parties are easy to put together! You buy colorful toys and you decorate with all the colors of the rainbow. Easy! Easy is my friend when I'm busy!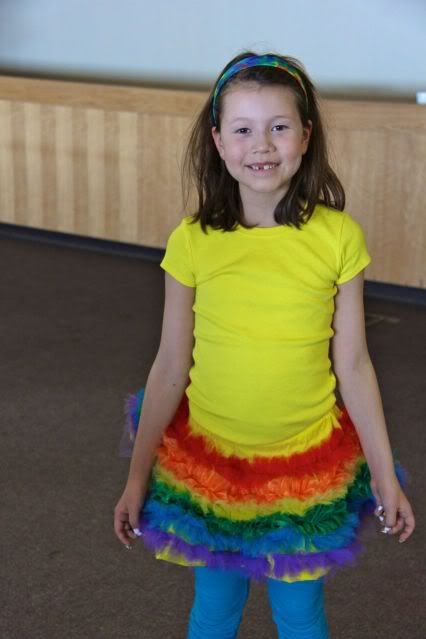 The bane of my existence was this skirt. I'll never again try to make something that I saw on TV/Blogs/Etsy, I'll just buy it. It seriously took me like three hours to do all the stupid layers of tulle. Layer upon layer upon layer. But...it's OK cause she was pretty cute in it!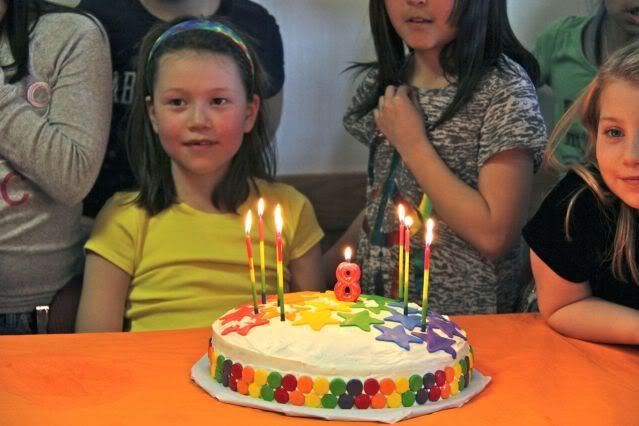 Thankfully I did NOT have to make a cake because we have a talented cake maker/decorator who will take your theme and run with it. It was perfect.
Even the inside was perfect!
I did though, make this
Broken Glass Jello
. It was pretty easy once I got the hang of it. Luckily I have two fridges in my two kitchens so one is always available to do six pans of jello at once!
She had a BLAST. Her 28 friends had a blast... (Yes, we made 29 party bags and there was ONE left over!) Shoot, even the parents had a blast watching "Musical Paper" and Eskimo Bingo! We had several Crafts to do as well like painting fingernails,
Making Suncatchers,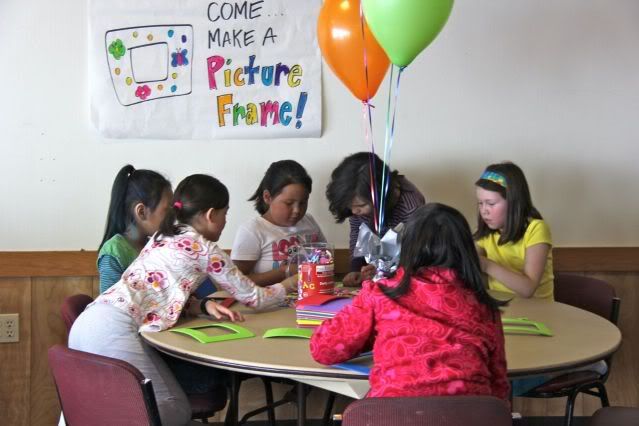 And making Rainbow Picture Frames!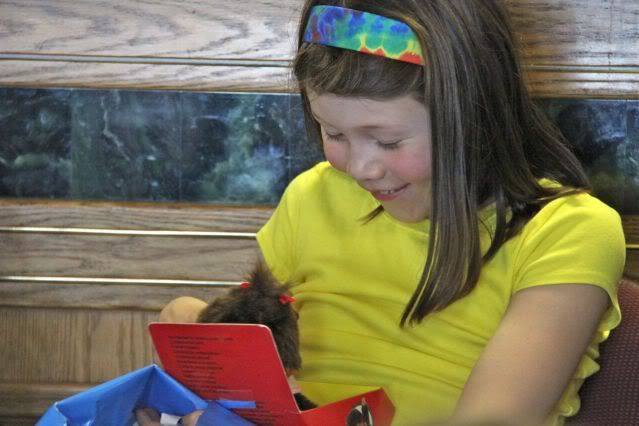 Happy, Happy 8th Birthday my baby girl! (I'll make sure to write something grand next year!)