Yesterday we had 1 hour and 38 minutes of daylight. Today we gain 30-something seconds! And tomorrow we gain 1 minute and 30 something seconds!
Then by March we'll have a NORMAL day. And by May we'll be ice fishing at midnight in the bright sun!
Ahh, it pays to be optimistic!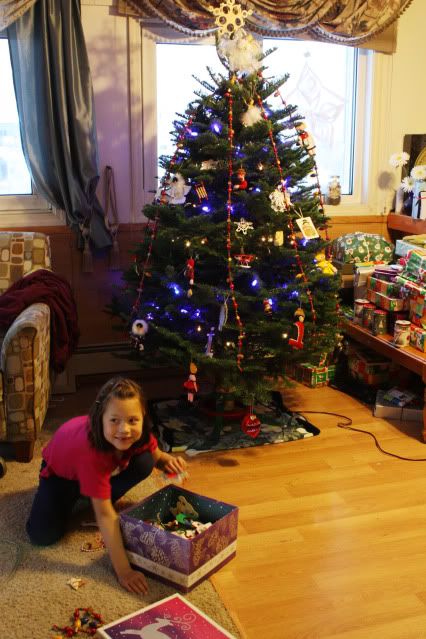 Until then though, here's a great recipe that I got from my friend
Trish
. This is THE ONLY Hot Chocolate that we drink at our house. It is so creamy good, especially with Marshmallows or Peeps!
Homemade Hot Chocolate
4 C Powdered Milk
2 1/2 C Nesquik Chocolate Powder
1 1/2 C Non-Dairy Creamer
(If you want, you can also add 1/2 C powdered sugar, but we like it without)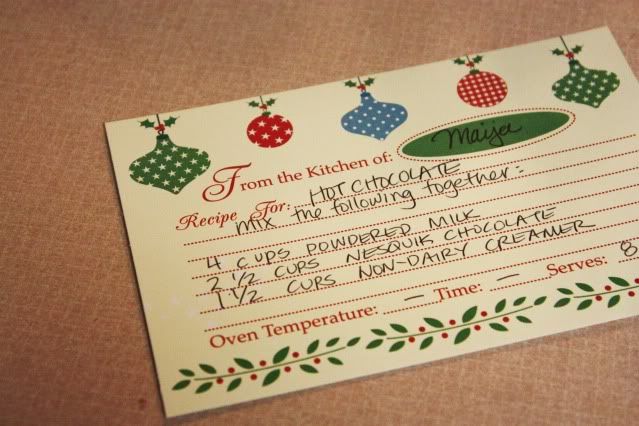 Gather all three ingredients and a large container that can hold over 8 C of powder.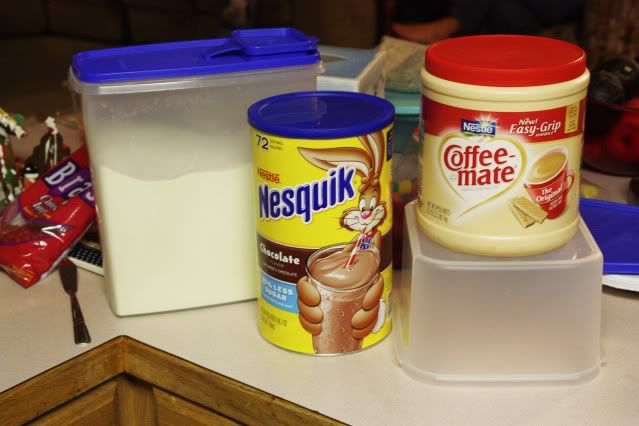 We use Tupperware EVERYTHING. See our Powdered Milk in that Tupperware container!? That's cause we have a 7 gallon bucket of powdered milk! ;)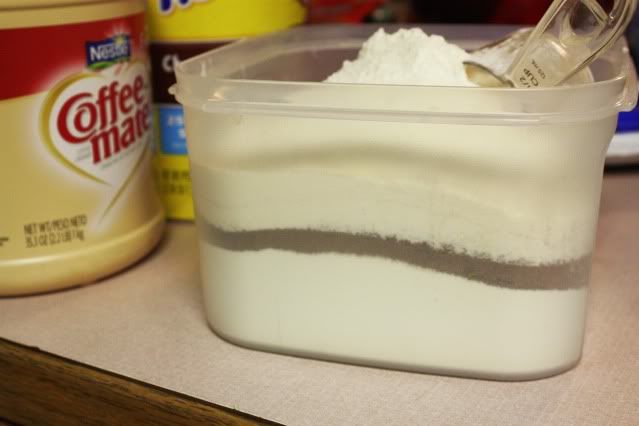 Measure the ingredients into container and MIX WELL. I mix it up with a spoon, then cover it and
shake yo money makah
!!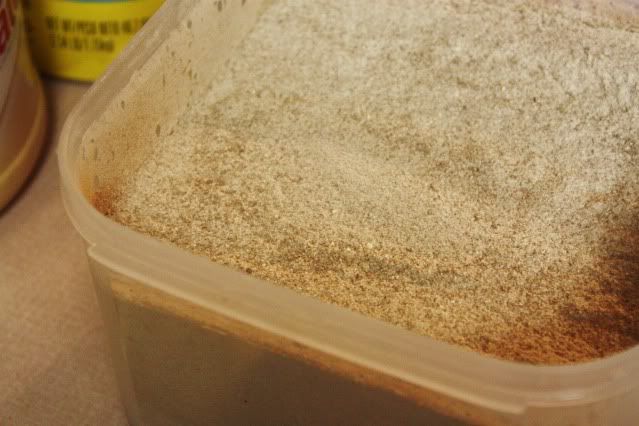 It stores well on the cupboard. I don't exactly know how long it will last as we make this in 8 cup batches that seem to last about a month in our house, with all the below zero temperatures and playing out and all.
Mix 2-3 TBS of mix into a cup of hot water. Top with Marshmallows in the Winter and Peeps at Easter! :)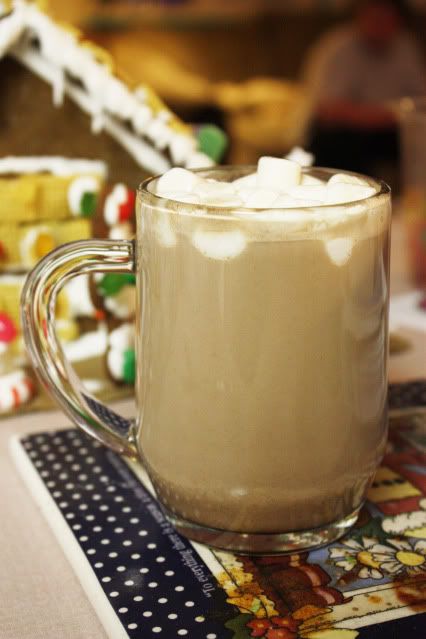 It is pure bliss in a cup though.
Especially after a long hard day of decorating the Christmas Tree with all our handmade ornaments. (Yes, everything on our tree is handmade - except the lights and wooden garland)
And after a long evening of decorating a home-made gingerbread house with waaaay too much candy.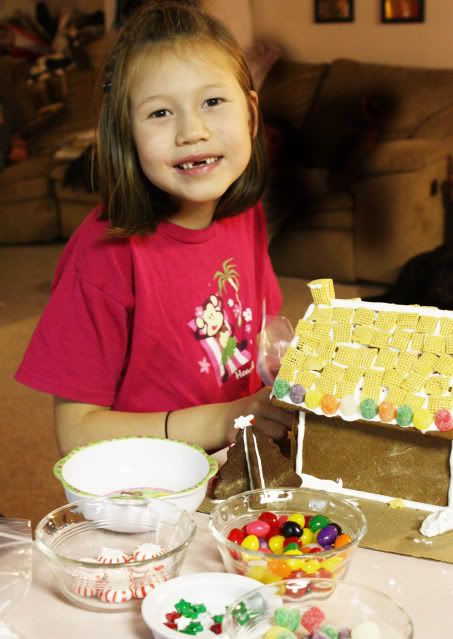 Merry Christmas. Only 4 more days until the big day when you-know-who comes to visit!