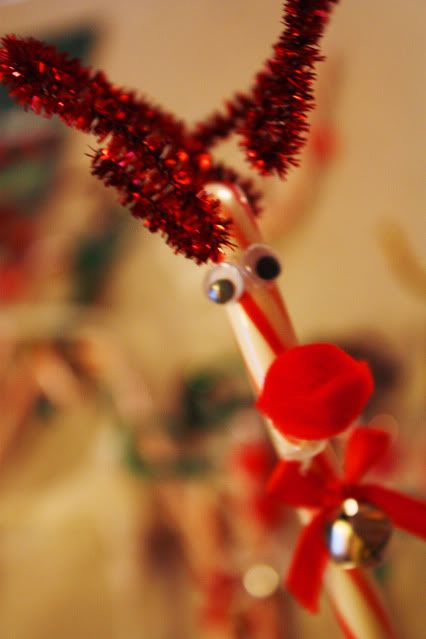 As I was lurking around some crafty blogs last night, I came across Anna's
Gingerbread Ornaments
at
Noodlehead
and thought this would be the perfect craft to do with the girls before Glee!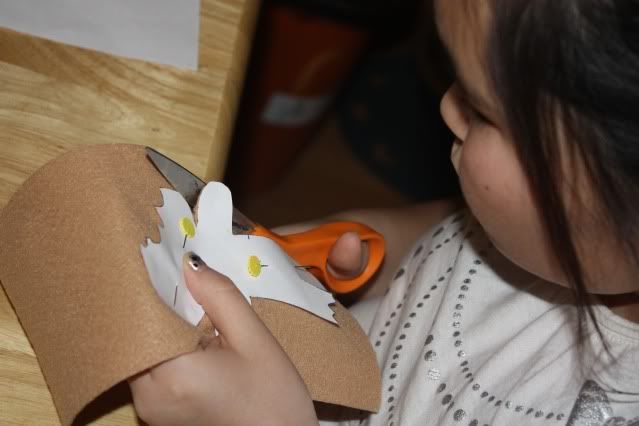 Cause you know, I need them to be quiet during Glee. And Raising Hope!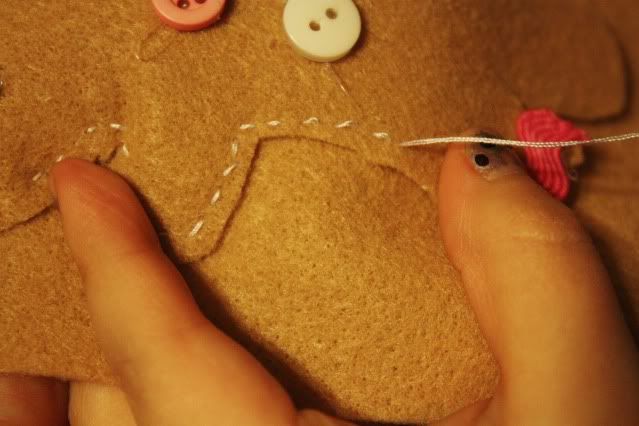 And for the most part they were. Nice and quiet.
I had them do everything themselves and it worked to my advantage except when I had to thread and rethread needles countless times.
But it is a wonderfully easy and cute ornament that we'll be putting on our tree (whenever my husband goes tree hunting up here) this Christmas.
It also gave me a little time to work on MY Christmas presents. MY, as in, the presents I'm making for everyone. In the most procrastinating way, I finally have one and a half presents done. Only four and a half more to go. Sheesh.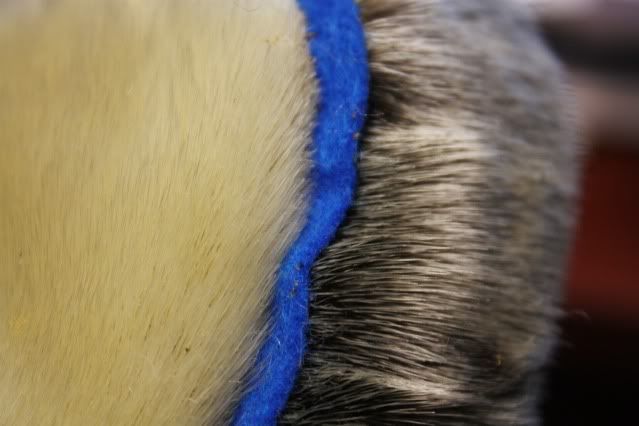 Sneak Peek. Here's a preview just in case someone who's getting these reads this.
My fingers are raw from skin sewing, but it WILL GET DONE! I promise!