So, as I sit here getting better, I am having a SERIOUS craving for a White-Chocolate Caramel Mocha from Terra Bella.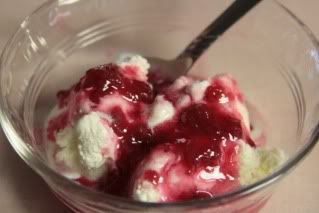 But guess what? I can't have one. UGH. Unless its a fat-free, skinny sugar-free kind.
Why? I have some awesome drug-induced diabetes. Great.
Bye, bye Sweet, sweet sugar. So long garlic mashed potatoes. Toodeloo homemade egg noodle pasta. Bon Voyage homemade dessert every night.
Ohhh, my teeth hurt and my stomach aches for your sweet taste enveloping my mouth. My body (literally) shakes at the yearning I'm feeling for you.
Alas, I will pass you by as I drive my ride-a-long cart within the aisles of Target. I will give up visiting you at the Great Harvest Bakery. My fingers will stop filing through the pages of that Taste of Home Holiday Magazine.
Oh, sweet, sugar and carbs, Goodbye forever!!!
WHY?
WHYYYY!!!!!???
(or at least until I'm off this stupid drug, and then...IT'S ON!)