Do as the Hawaiian's do. Which is basically just chill. Or not, chill cause its 85 degrees out, but relax. RE-LAX!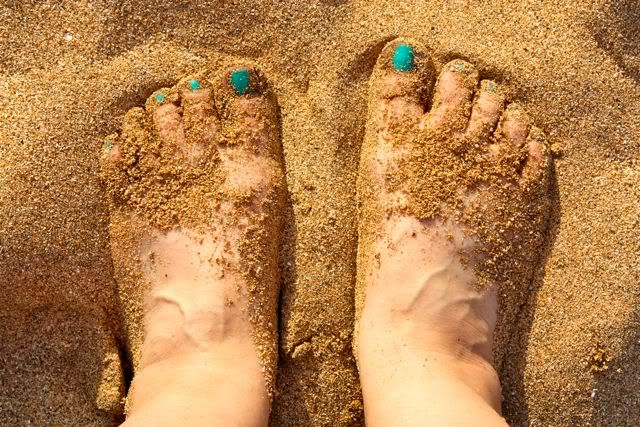 Maui is the perfect place for that! It is so relaxing. The beach is completely open and there is really no one around except your "Lukin Party of Eleven..." and all these kids we toted here. I'd suggest Maui to ANYONE who has a family. And the Kaanapali Villas is AWESOME too. Again, PERFECT to relax.
Except when you get motion sick. Cause that's how Koy and I are. We feel the motion in the ocean. And it SUCKS.
So, Wednesday we decided, against my better judgment (cause I KNEW I would get sick, but I really REALLY wanted to go snorkeling), to take an hour long cruise to get to Molokini and the Coral Gardens reef. I mean, I even rented an underwater camera.
And we got on the boat and I forgot to take any photos. Cause I was so busy feeding the fish. Giving the Ocean back its Tuna. Chumming for Chum. Visiting Ralph and Beulah. It was so much worse than a Tequila Hangover. ugh. And the worst part of it all was there were two others who were just as sick, and their names were Koy and Kaisa. And being a mother to motion sick children puking over the side of the boat, I wanted to KILL THE CAPTAIN who took his sweet merry old time in the stupid bobbing boat.
Yeah, there will be no more boat excursions for this momma and her kids anytime soon.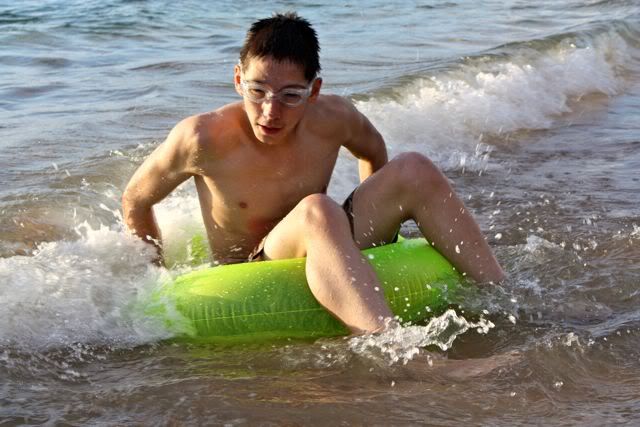 So, no photos of Snorkeling for you.
Instead. Enjoy the photos of our fun day at the beach yesterday. And Dean's bright idea about how to open Koy's coconut.
That's gonna leave a mark.