We did a LOT of things for the kids spring break this year, namely, took time off!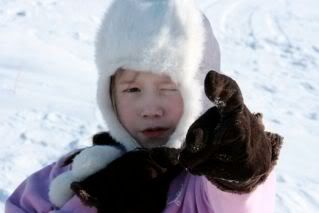 Our spring break is only two days long, and they're called "NANA days" up here. Why is our spring break only two days long? Well, the district decided that because most of the student population in the region was absent around mid-May through the end of the school year, due to subsistence hunting, fishing, and 14 hour days, they decided to see where they could cut breaks throughout the year. Christmas Break and Spring Break were those breaks. So, now our break is 2 days and we get out of school May 8th. :)
Yes, I said MAY EIGHTH!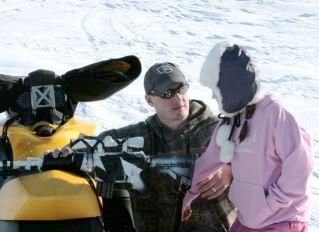 Whahoooo!
Anyway, with only two days, you have to make the most of your break.
Of course, we decided to go to camp. We punched in at least four days worth of activities in those two days.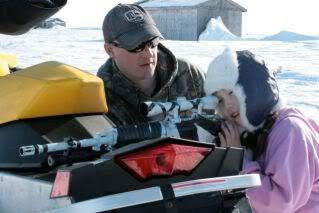 I think because I'll be burnt out from a full weekend and a week of work, I'll just post one activity a day! First activity after warming the house up...shooting the AR-15.
Dean walked Kaisa, the 6 yr old through the steps, which are a little different than the .22 or the .17 mach-2. But, she quickly got the hang of it with him.
She loves shooting targets. Especially when she hits them! And for a six year old, she's a great shot.