Some of you may know...I love face painting. I usually do it for the Carnival's and the 4th of July Celebrations here in town. But rarely, and I mean RARELY, do I get to paint on a pregnant belly!
But this weekend, I did! And it was so fun, until the pregnant woman let one rip and I had tears streaming down my face. AHhaha....
There are lots of different things you can paint on bellies; pumpkins, basketballs, etc. But we went with the more traditional...baby with a placenta!!!
Step One: Paint a skin colored blob with some blueish background.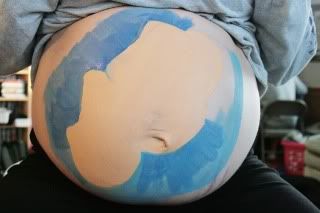 Step Two: Add a placenta and some white cloudy stuff in the amniotic sac.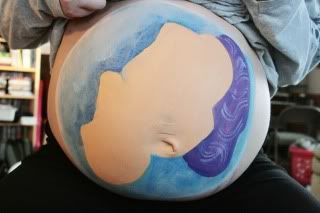 Step Three: Outline with Black. (Black makes ALL the difference!)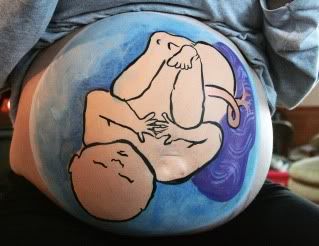 Step Four: Add shadows.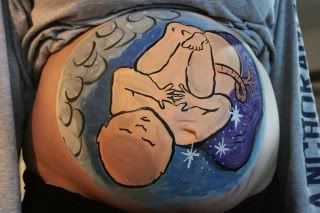 Step Five: All done. And I call it, "A noodle on a belly!" By Maija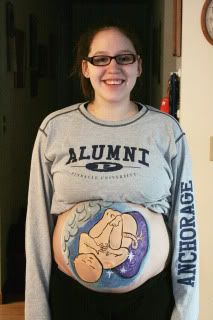 Very cool if I do say so myself! hahaha.
It completely helps if you have a willing belly to paint though. Thanks Elsa.