Community. I guess the definition would be describing a bunch of people who live in the same area. But up here, Community means so much more. Maybe we should say, "Family" instead.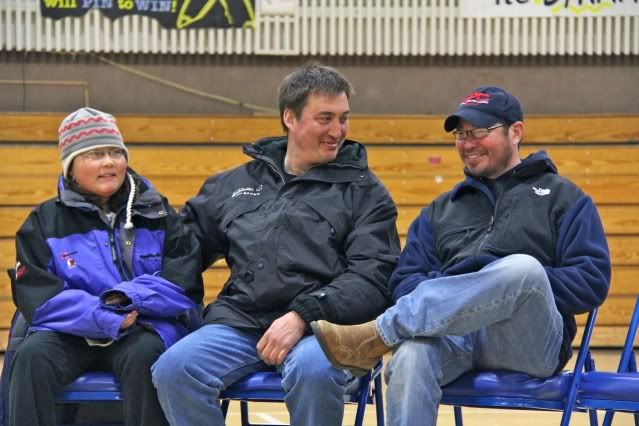 Our community is small. Our town is small. Everyone knows everyone business. And you don't
win the Iditarod
without your entire Community behind you.
We got word from the Dog Mushers Association that they wanted to have a Community Welcome when
John Baker
came in from Nome with his family.
Community members got together Friday afternoon to discuss a potential welcome for him and his family. Ideas bounced off the walls of the Borough Chambers and everyone promptly forgot about it when the weekend rolled around.
Monday morning at around 10:30 am, I got word that he would be on the afternoon flight. (See how small our community is, we have a "Morning Flight," "Afternoon Flight," and an "Evening flight" and everyone knows what time those come in!) So that gave us exactly three and a half hours to plan and execute a Community Welcome for him.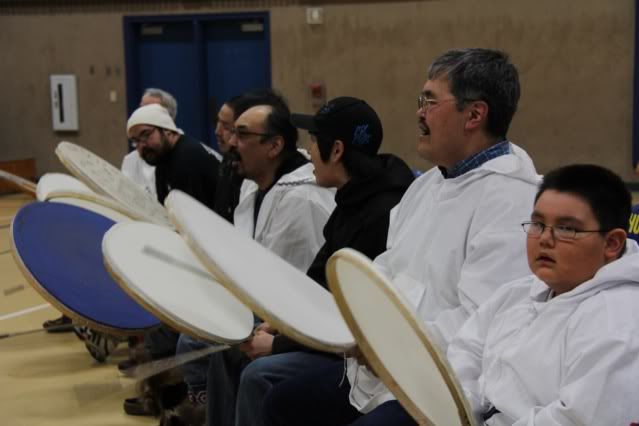 Luckily, our Community is awesome and a couple of people got on the ball immediately. Cookies and Coffee came from
NANA Regional Corporation
, The City of Kotzebue rallied their Fire Trucks, Ambulances, and our local radio station,
KOTZ
started airing news that the community was invited to line Third Avenue (our only long street at about a mile long) after the flight came in to welcome John.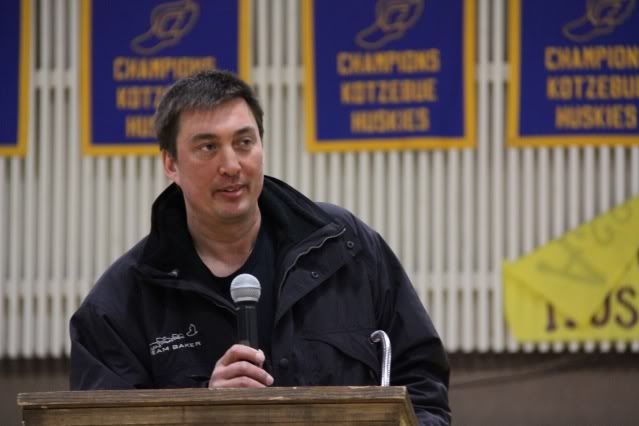 The school was secured and they scrambled to let their students know that John would be speaking about the Iditarod as well as his slogan, "I dream, I try, I win."
Three and a half hours after the initial email came through, our entire community came together, as we always do to bring home our Champion, John Baker.
To see Johns speech to the students, please visit Tundra Tantrum. She recorded it while I shot stills! :) Cause that's what we do, work together!