Depressed. That's how I felt this morning.
Not actual Clinical Depression, because I don't usually feel horrible. But being sick, on top of some issues at work, on top of not being at camp, on top of not having any caribou, on top of kummaks going around at school, on top of my house being a mess, on top of my husband being gone for the month, on top of everything else in life just made me feel cruddy.
And then I got up this morning to take my dingy dog out to go potty and saw this...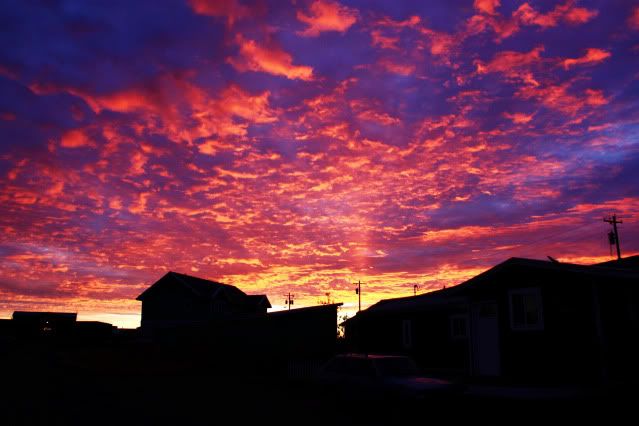 straight out of the camera, with one "enhance" click on the mac. beauty.
Hmm, God's reminders are always there if you choose to see. I chose to see...and share.
Now I feel OK. Not great, but OK. :)