The thing about growing up here, I've probably said before, is that we don't follow a "traditional" calendar. We follow a Subsistence Calendar.
Right now, we have several "gathering" items and several "hunting" animals. Caribou and Moose, to stock up for winter, Cranberries, Masu, Tundra Tea to gather for freezers.
Once the Caribou and Moose go into rut, we won't hunt them. We will move on to Seals during Freeze up. After Seals we'll go into trapping and Caribou during winter. Then on to Shiifish and more trapping until Spring hits.
Spring brings Bearded Seal, then Herring, Salmon, Blueberries, Sourdock, Salmonberries, etc...and September comes again.
The other thing about growing up here is that kids and adults alike have "Subsistence Leave" as a part of school/work. The employers/district know that hunting and gathering is important to most of us up here. A gallon of milk is $12, and ground beef is $3 a lb. So, feeding your family of 4 or 6 or 8 can get quite expensive. If we can hunt and grind our own meat, make our own steaks and roasts, then the cost of living is lowered tremendously. Not to mention the health benefits of eating straight off the land, completely organic, and free range!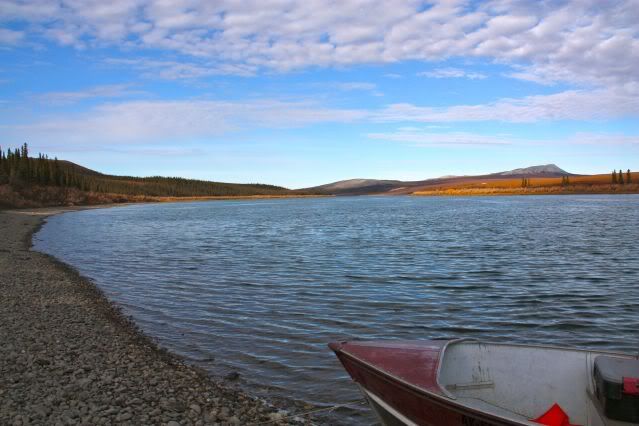 My husband and I are both on Subsistence Leave in an attempt to get as much caribou caught, worked on and put away before work again on Monday. Three were caught last weekend (which according to the husband is not enough to eat Caribou three times a week for the year, oops), and we are looking to catch a couple more.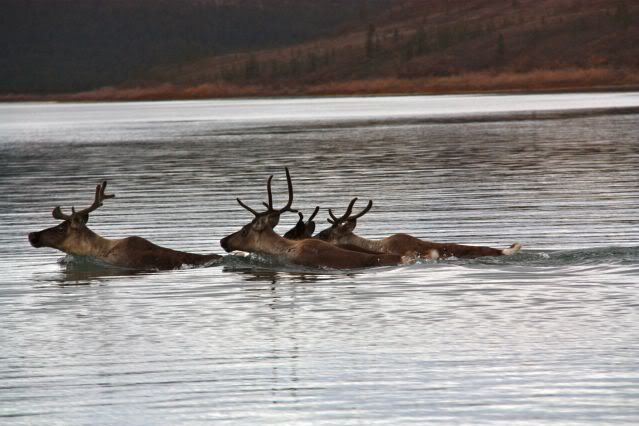 Also, if we catch more than a few, there are ALWAYS people who want/need caribou. As long as we don't mind taking care of them (killing, gutting, skinning, quartering, hanging) then people will take meat. And nothing, not even the bones go to waste!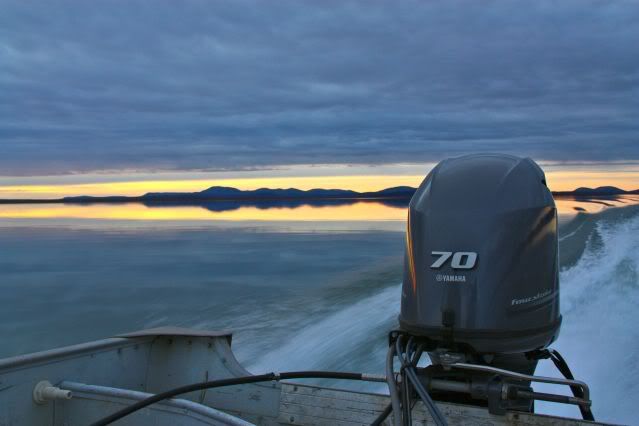 So, today I am waiting for the weather to clear, because yesterday I FROZE on the way back from our day trip up river. I want to take the plane instead, so I stay warm. We are also heading to our "regular" camp at Sisualik, so no staying in a tent tonight...hello Camp House! Hello Sauna! Hello Wood Stove!
Hello Caribou.