Sewing and Food.
Story of my life. First we make food, then we sew. Or first we sew, then we make food. Whatever the case may be that's what's going on around here.
Case in point...
This Thursday I made three atikluks. Then on Friday, I made 21 pies. :)
Here, I'll show you, on Instagram!
I'm "finnskimo" if you want to see how much food I post. Mostly Eskimo food, but some other kind too. Like Chocolate Chip Cookies. Yum.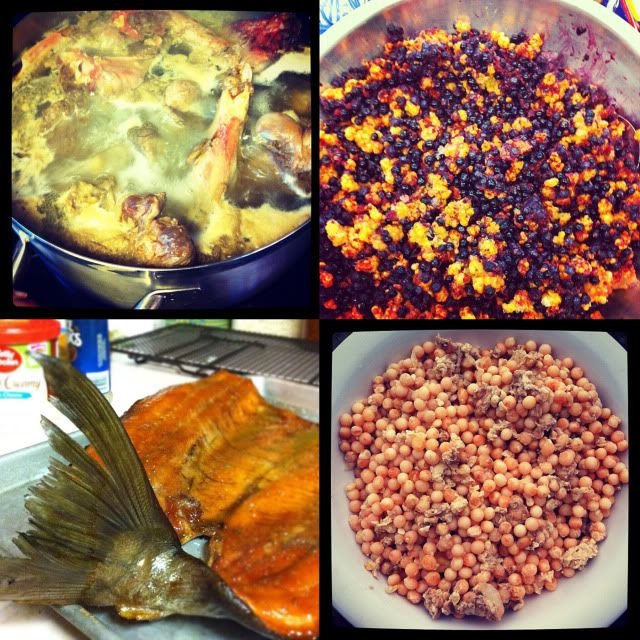 Clockwise from top left...
*Caribou Patiq bones boiling in broth. Patiq soup is the BEST soup. You get to suck the marrow out.
*Berries. Aqpiks (Cloudberries), Blackberries (Crowberries) and Blueberries (Alpine blueberries) a;; mixed together in a huge bowl, ready for us to eat.
*Tail on Smoked Salmon. Dean smoked about 8 fish and this tail was super cool all hot and smoked!
*Suvaks. Salmon Eggs, boiled with the heads. Super yummy.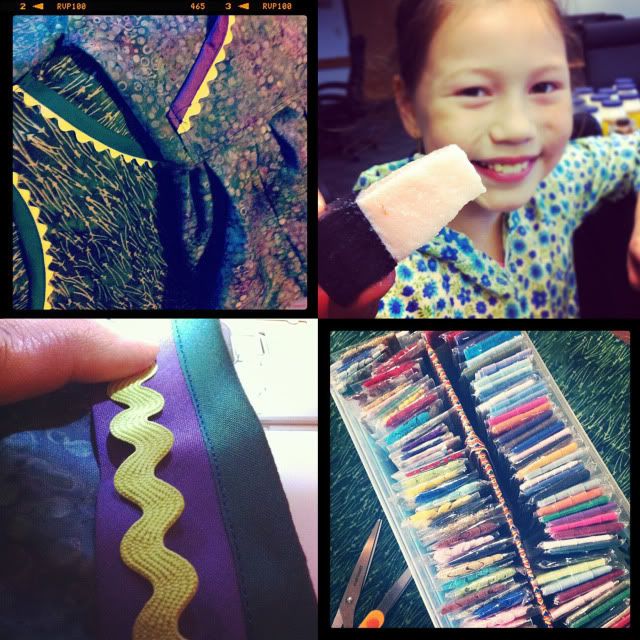 *Two of the three atikluks I made. Cute colors, awesome trim.
*Kaisa, wearing her atikluk, eating muktuk. Lots of it.
*Figuring out which way to sew the ric rac on the atiluks.
*My current stash of unopened ric rac and bias tape.
*Boiled Ingalauqs (Seal intestines) with Blackmeat in seal oil. Super good.
*A whole bunch of the softest muktuk I've ever eaten.
*Tundra Blueberry - Apple pie. Part of the 9 baked pies I made.
*Eskimo salad. Cabbage, cauliflower, peas, broccoli, turnips, apples, salmon eggs, black meat, white muktuk, black muktuk, dried pike, with a seal oil vinaigrette. :)
Soul Food for sure. We had a community celebration to honor the late Senator Al Adams, who passed away with his family last week. He was a hometown guy and most of Kotzebue showed up.
We like to get together and eat. Maybe that's why I'm overweight. Either that or the food I make is so good that I can't help myself... hahaha.
Oh yeah, and today was the first day of school for the kids. Max and Maddie in 8th grade in Palmer. Koy is a Junior at Kotzebue High School and Kaisa is in the 4th grade. My how time flies around here.
Happy eating.